Separating after Living Together – Financial implications
Harjit Rait, Bradford based Family Law Solicitor, is asked frequently about financial arrangements for those separating after living together but as she relates in this article the answer unfortunately is not straightforward, as much depends upon your agreement, understand and common intention in relation to property owned either in your respective sole names, or jointly.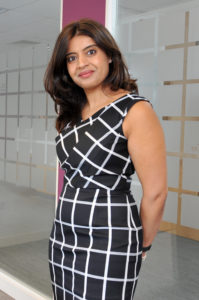 Many people believe that living together provides them with similar rights to married couples/civil partners but unfortunately this is not the case at all.
There is no such thing as a "common law" marriage and sadly, many people are shocked to learn this and are often left in a very vulnerable position following separation.
It is imperative therefore that legal advice is sought as soon as possible following separation in order to ascertain whether you have a potential interest in the family home, not by virtue of living together as that in itself does not give rise to an interest in property, but possibly by virtue of a discussion or agreement (even verbal) that you had with your ex-partner, confirming your common intention in respect of the property upon which you relied to your detriment, which may give rise to a potential interest. This is a highly complex area of law and it is vital advice is sought given what is at stake i.e potential interest in property which could be worth thousands and how to protect the same.
Therefore although co-habiting couples may potentially be able to claim a financial interest in property, they do not enjoy the same protection financially in relation to potential claims for maintenance for themselves (child maintenance is a separate issue and subject of a separate article) and claims in respect of pension provisions.
Irrespective of whether or not you are married/civil partners or whether you lived together, a parent's financial responsibilities towards children remain the same but financial claims that you may be able to make in your own right are limited.
To avoid these difficulties and uncertainty, when tensions are often running high in any event, serious consideration needs to be given with regard to entering into a Co-habitation Agreement/Living Together Agreement and make a Will.
Please do not hesitate to contact our family team for bespoke advice upon financial matters arising from your divorce/separation to include in particular the factors the Court would take into account.
---
This article was written by Harjit Rait. Harjit is an Associate in our Family Law Department and is based in Bradford.
Harjit can assist in resolving financial matters arising from divorce or separation in a firm, pragmatic and cost effective manner and is a member of the Law Society Family Law Advanced Panel and a member of Resolution.
Find out how Harjit can help you call 01274 386 598 or ku.oc1701792404.fcl@1701792404tiarh1701792404