Significant number of furloughed workers continued job during lockdown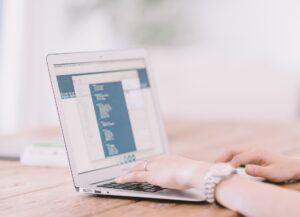 Significant proportion of furloughed workers continued working for employers, despite scheme rules
The Guardian has reported (see here) that the majority of workers (75% of men and 65% of women) had their pay topped up by their employers whilst on furlough leave. Of those whose pay was topped up, 87% of male and 77% of female workers continued working for their employers, despite scheme rules making clear that this was prohibited, prior to the introduction of the flexible furlough scheme on 1 July 2020.
Coronavirus Job Retention Scheme
The Coronavirus Job Retention Scheme is estimated to have cost the Government in the region of £63 billion. The numbers of workers who have continued to work despite their employers claiming under the scheme are concerning, and HMRC has made it clear that they will be looking into any cases of abuse of the scheme and requiring repayment as well as issuing penalties (see here). However, it is also clear that any claims which have been made by mistake or where the claims have been innocently miscalculated will not be pursued, provided that employers take steps to rectify any such mistakes. It is therefore vitally important that employers check the claims which have been made and ensure that any mistakes in levels of claims are reported and rectified as soon as possible.
Eligibility
If you have any concerns regarding your eligibility to access the scheme for any particular employees, including any queries relating to the applicability of the flexible furlough scheme, please do not hesitate to contact a member of the employment team for further information. Call 0113 2384 041
---
This article was written by Gemma Sherbourne. Gemma is a Senior Associate solicitor in our Employment Law department.
Servicing clients across our Leeds and Bradford offices Gemma carries out the full range of employment services, including advising on TUPE and restrictive covenants, performance and sickness absence management, redundancy, disciplinary and grievance procedures and other day to day advice.
Gemma conducts her own advocacy in the employment tribunal and regularly provides training for clients on a range of matters.
Find out how Gemma can help you call 0113 2384 041 or email ku.oc1701787172.fcl@1701787172enruo1701787172brehs1701787172g1701787172