What is a Statutory Will?
Ilkley based Personal Law Solicitor Kelly Edmundson explains what a statutory will is.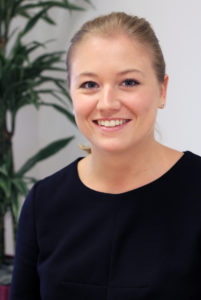 A statutory will is a testamentary document that is made on someone's behalf when they are not able to make their own Will in the usual way, due to them not having the necessary mental capacity. You can only make a Will if you have sufficient mental capacity to do so.
To make a Will, an individual needs to understand:
that they are making a Will which comes into effect on death;
the extent of their property and assets;
that anyone effected by the Will may make a claim against their estate.
Having dementia or memory problems does not automatically mean you cannot create a Will and the test must be applied to every individual each time they wish to make a new Will. It must be remembered that capacity can fluctuate and it must always be presumed that a person has capacity unless it is established that they do not.
If an individual does not have the required mental capacity to make or alter their Will, and it is deemed necessary for them to do so, an application can be made to the Court of Protection for a statutory will. A statutory will is the only option available once an individual has lost mental capacity and the Court of Protection is the court with jurisdiction over the property, financial affairs and personal welfare of people who lack mental capacity to make their own decisions.
There are many benefits of applying for a statutory will, one particular advantage being that intestacy can be avoided on death. Another benefit of making an application for a statutory will is to avoid someone benefitting from the estate if a change in personal circumstances means the individual would no longer want this to happen if they had mental capacity to make their own decisions.
Approval to a statutory will application will only be given if it decided to be in the person's best interests as per the Mental Capacity Act 2005. The court will consider a number of factors including the person's past and present wishes and feelings and, in particular, any relevant written statement made when they had mental capacity. The court do take into account the views of any deputy or attorney appointed to act and anyone who is caring for the vulnerable person.
---
This article was written by Kelly Edmundson. Kelly is a Solicitor in our Personal Law Department and is based in Ilkley.
Kelly specialises in wills, Powers of attorney as well as probate work.
Further advice on the above topic please contact Kelly on 01943 885 798 or ku.oc1701791176.fcl@1701791176nosdn1701791176umdek1701791176