The Truth about Care Fees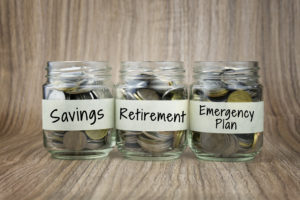 Harrogate based Personal Law Partner, Mark Jones,discusses steps that couldhelp youminimise the impactoffuture care fees.
The population of the UK is rapidly ageing. Life expectancy is on the rise and many of those born today will live to be 100 but a longer life does not necessarily mean better health in our later years and most of us are destined to end our days in a care home. Our houses will be sold to fund the cost and the capital we have worked hard during our lives to accumulate will be lost to our families.
Right? Well no, actually.
It would be easy to believe from the stories in the press and the publicity circulated by companies selling specialist care fees planning schemes that this was an accurate description of the situation but, in truth, for most of us the future is unlikely to be quite so bleak.
To quote some statistics from the Age UK website, in 2016 there were about 11.6 million people over the age of 65 living in the UK and only 3.67% of them were living in care homes. Even for those over the age of 85, only around 16% were living in care homes.
Another interesting statistic from the same source is that even for those who do move into a care home, the median period that they live there is only 15 months. The idea that most of us are destined to spend many years in a home is therefore not supported by the statistics.
The problem, of course, is that if you happen to be one of the minority who do spend several years in a care home, the financial consequences can be disastrous. Residential care can be expensive and it is true that it can rapidly erode your family's wealth. Even though the likelihood of ending up in a care home is not as great as many people think, therefore, it is sensible to plan ahead and consider steps that you could take to protect your wealth should the worst happen. After all, most of us pay to insure our houses even though the likelihood of them burning down is miniscule.
My point is that when considering steps to protect against the possible future impact of care home fees, it should be done on the basis of the facts not the scare stories. Steps that are commonly taken to protect against care fees can have potential disadvantages as well as potential advantages and it is important to get the right balance between the real risks.
For example, many such steps which might provide some protection in the long term can have shorter term tax consequences. As another example, clients often come to us saying that they have decided to give their houses to their children. To quote another statistic, the Office for National Statistics estimated in 2013 that 42% of marriages that took place that year would end in divorce. If you are considering giving your house to your children it might therefore be worth first bearing in mind that it is statistically far more likely for most of us that our children will end up in a divorce situation than it is that we will end up in a care home.
At LCF Law we pride ourselves on providing honest, clear, open, straight talking advice. When you consult us for guidance on care fee planning we will lead you impartially through the options on the basis of the true facts not the newspaper headlines to help you to find the solution that is right for you.
---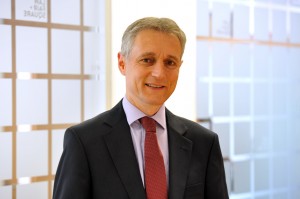 This article was written by Mark Jones. Mark is an Partner in our Personal Law Department and is based in Harrogate.
Mark specialises in the creation and administration of trusts, tax planning and wills as well as probate work, particularly those where the family has fallen out and contentious issues have arisen.
To review your Will and the surrounding arrangements please contact Mark Jones on 01423 502211 or ku.oc1701657012.fcl@1701657012senoj1701657012.kram1701657012