West Yorkshire community groups get new lease of life thanks to LCF Law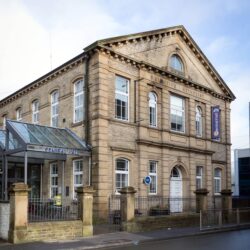 Two community organisations that operate throughout West Yorkshire have benefited from free legal advice, that has enabled them to continue operating safely following new Covid-19 restrictions.
Our specialist commercial property team has helped Community Action Bradford & District and Springfield Youth Centre in Bradford by drafting new commercial leasing agreements that include bespoke Covid-19 clauses.
Community Action Bradford & District, which operates from bases in Bradford, Keighley, Bingley and Ilkley provides operational support and manages funding support for local voluntary and community groups. It also runs community transport schemes, advertises job vacancies and hires out its buildings.
Dr Soo Nevison, from Community Action Bradford & District, said: "The commercial leases and licences provided by LCF Law have given us the confidence that all tenants will be able to comply with the new Covid-19 regulations when renting space that our organisation owns. Our previous leases were out of date, and we needed to bring things into line. LCF Law has stepped in and helped us, and we are very grateful for their support."
The firm has also advised Springfield Youth Centre in Bradford. Located on Idlethorp Way, the community group provides a space for young people to have recreational fun as well as providing educational, cultural, work readiness and sporting programmes. Springfield Youth Centre plays a vital role in the local community helping to improve the physical, mental and emotional health and well-being of local children and young people.
Our pro bono work is something we are proud of.
Jamie Humpheson, a solicitor within LCF Law's commercial property division, said:
"Springfield Youth Centre operates a large community centre where a variety of clubs and activities are run. Since Covid-19 hit, the top floor has also become home to the local Academy School's sixth form. We have drafted a series of legal documents in relation to the lease that are specifically Covid-19 compliant, that have enabled this arrangement to be properly managed.
"It's important that we support Bradford charitable organisations so that they can continue their work during these unprecedented times, and by providing this service pro bono we have helped them to do so whilst ensuring their costs are kept to a minimum. These projects are something that members of the LCF team are passionate in supporting."
Trustee and volunteer at Springfield Youth Centre, Jeannette Sunderland, said: "When local businesses volunteer their time and expertise to help community groups like ours it really makes a huge difference. During what has been a very testing time, charities and community groups have all come under even more pressure than usual. So many people depend on these services and if we all play a part in ensuring we can guarantee their future, we are creating opportunities for all of those people who rely on their services."
Simon Stell, managing partner at LCF Law, said: "Our Bradford roots go back decades and we have worked with several community groups and charities as part of our corporate social responsibility programme, to support the local communities in which our individual clients and business clients are based.
"The legal advice we provided for Community Action Bradford & District and Springfield Youth Centre made a real difference to those organisations and has helped them meet the demands of an ever-changing world.
"Our pro bono work is something we are proud of. Volunteering professional advice to those organisations who are at the front line of our local community is an important thing to do that makes a genuine difference in these difficult times."