When do Landlords need to obtain an EPC?
Generally speaking properties are required to have an Energy Performance Certificate ('EPC') when they are build, sold or rented.
An EPC will show the energy efficiency of a property on a Scale of A (most efficient) to G (least efficient). An EPC includes a recommendation report which suggest ways in which the energy efficiency of a property can be improved.
What properties are exempt?
Several properties are exempt from requiring an EPC, these include the belowbut are not limited to.
Properties without roofs or walls
Temporary properties
Religious properties
Stand-alone properties
Properties which use no energy to condition the indoors
Buildings marked for demolition
Listed building
Building in conservation areas
When should a landlord obtain an EPC?
A landlord should obtain an EPC when he has a prospective tenant. A person will be classified as a prospective tenant if they ask for information about the property for the purpose of renting it, or if they make an offer to rent the property.
The landlord will not need to obtain an EPC if he genuinely believes thatthe prospective tenant:
has no intention of renting the property;
would be unable to afford to rent it; or
if the landlord has no intention of renting it to that person.
In circumstances where an EPC is required it should be produced free of charge and at the earliest opportunity.
What are the consequences of not providing an EPC?
The penalties for failing to provide an EPC will vary depending on the type of property that is being rented.
Residential property the fine is £200.
Commercial property the fine is 12.5 per cent of the rateable value of the building with a minimum penalty of £500 and a

maximum penalty of £5,000

.
Enforcement agents are able to require a copy of the EPC or the recommendation report from a landlord up to six months. When requested, landlords have a week to comply with that request. If a landlord obstructs enforcement officers in their duties they could be liable for a criminal offence, carrying a fine which is potentially unlimited and possible imprisonment if they fail to pay.
Interaction with the MEES Regulations (minimum energy efficiency standards)
The MEES Regulations were introduced to improve the energy performance of building that are rented.
Where landlords own properties that have an energy rating below an E, their property will be classed as sub-standard. There will also be a prohibition on renting/continuing to letthe property unless an exemption applies.
There are no positive obligations under the MEES Regulations to carry out any work to improve the energy efficiency of a property. However, landlords should be aware that they could be subject to enforcement action if they do not carry out the required works.
Enforcement actions against landlords not complying with the MEES Regulations can include fines and public exposure. Additionally, landlords should be aware that the value of their property could fall as tenants could use the low energy ratings as a negotiating factor when it comes to discussing rent.
To discuss any of the above in further detail, please don't hesitate to contact our specialist property team.
---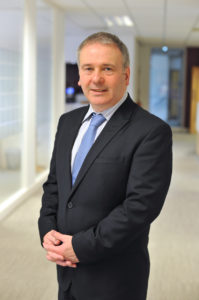 This article was written by Paul Anderson. Paulheads the LCF Law's Commercial Property department.
Specialising in commercial leases, development, building contracts and negotiation including collateral warranties and procurement contracts, Paul has an extensive client base from landlords to tenants, property developers, charities and motor dealerships.
Paul's long-standing client list highlight his attention to detail, insight and expertise.
For further advice please don't hesitate to contactPaul on01274 848 847 or email ku.oc1701584570.fcl@1701584570nosre1701584570dnap1701584570.