Will the digital you die with you?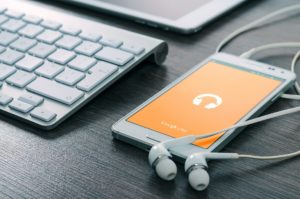 I first prepared a Will for a client back in 1987 (it is terrifying to think that's 32 years ago). In those days, if you made a mistake it wasn't a case of a quick copy and paste on a computer, the whole page had to be retyped. Wills were still bound with wax seals (I can't imagine what health and safety would think of hot wax and matches in the workplace these days).
If you wanted to read this blog you would have to go out and buy the local newspaper. You wouldn't call it a blog though as the internet hadn't yet been invented.
Leeds United were in the second tier of English football. Hmm, well maybe some things are still the same. It would be another five years before the Premier League was invented though.
The point is that the world has moved on in the intervening years. Many people, though, still take the same approach to making their Wills. They consider their wishes in relation to their physical assets but there are aspects of life today that we couldn't even contemplate in 1987.
How would your family get their virtual hands on the virtual cash you have stashed in Bitcoin? OK, maybe most of us have not moved into the world of virtual currency yet but we do have Paypal accounts, ITunes libraries and a social media presence.
That last point is particularly important. Once you have died, if your accounts on Facebook, Twitter, LinkedIn, Instagram, Whats App and everything else remain active it can give the impression that you are still living and heighten the risk of identity theft. This might not be a major concern to you once you are dead but it can be both damaging and upsetting to your family. There is nothing worse than someone pinching your Bitcoin.
We always advise clients to review their Wills at regular intervals and this is another good reason to do so. Your wishes might not have changed since you made your Will, but the world may well have done so and there might be important questions that did not even exist back then.
Review your Will and make sure it is fit for 21st Century.
For further advice contact Mark Jones at ku.oc1701785605.fcl@1701785605senoj1701785605.kram1701785605 or 01423 502211.