Law firm tunes into community choral event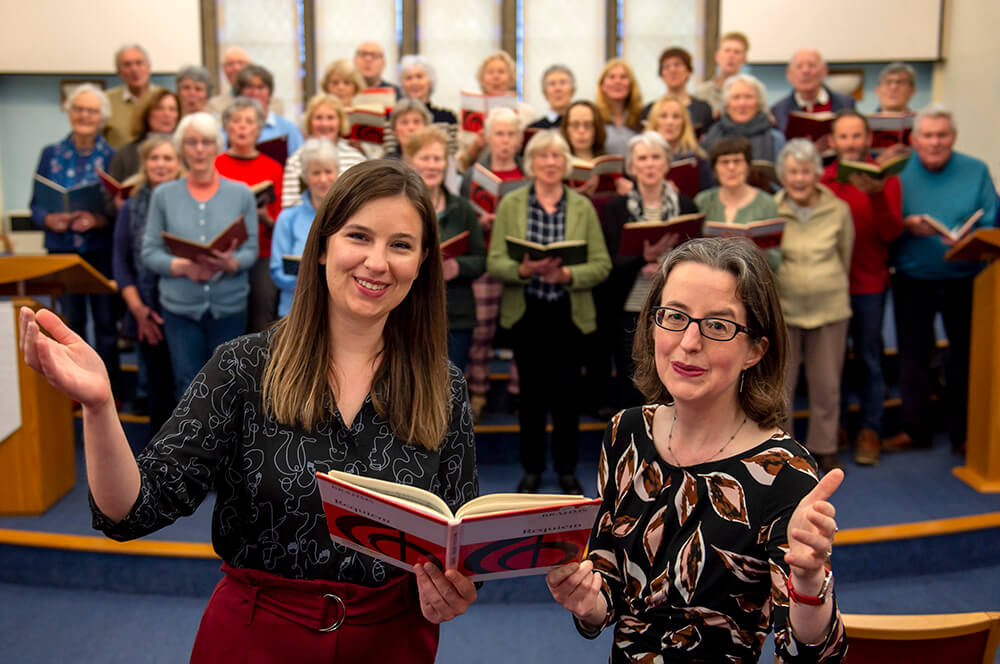 LCF Law are supporting a grand concert in Ilkley by sponsoring the musical director, Jennifer Sterling of the Ilkley and Otley Choral Society.
The firm is backing the concert, which is taking place at St Margaret's Church in Ilkley at 7.00pm on Saturday 21st May, as part of its ongoing community support programme in the town.
The concert will pay homage to the Platinum Jubilee, which is being held two weeks later. Adrian Heeley, Ilkley Choral Society Chairman, said: "This concert will be a tribute to Her Majesty the Queen, and we will be singing Parry's 'I Was Glad' and Dvorak's 'Te Deum' accompanied on the organ by St Margaret's director of music, Christopher Rathbone. We will also devote half of the concert to Brahm's 'German Requiem', and the choirs will be accompanied by the acclaimed Yorkshire Chamber Ensemble.
"We anticipate a full audience at St Margaret's Church, and it will be a real delight to have Ilkley and Otley Choral Societies singing together to create a wonderful sound under the leadership of our musical director, Jennifer Sterling.
"We are very grateful to LCF Law and Ilkley Town Council for supporting us with their sponsorship which will help with the staging of the concert."
Ilkley based Partner, Ann Christian,  said: "Our local community is very lucky to have such a group of talented musicians perform. It's a great way to kickstart the celebrations for the Platinum Jubilee in Ilkley too. LCF Law has been part of the Ilkley business community for over 70 years, with most of our team that work in our Ilkley office living locally. Under the leadership of myself and fellow partner, Rachel Spencer Robb, we are invested in the community in so many ways and we are proud to support what will be a wonderful concert."
The choirs will be joined by soloist soprano Charlotte Trepess and baritone, Oskar McCarthy.
Jennifer Sterling is a highly experienced choral workshop director, and recently worked for Opera North in their community and education department. She is director of both Ilkley and Otley Choral Societies and assistant director of Music at St Martin's-in-the-Field, located in Trafalgar Square, London.
Tickets are available online at https://ilkleychoralconcerts.eventbrite.co.uk/
They are also available from The Grove Bookshop, The Grove, Ilkley (01943 609335) and Brown's Art Gallery, Otley (01943 464656) and directly from choir members.
Tickets cost £15 with concessions for students and under 18's. The price includes a programme.