New 'IT man' at LCF Law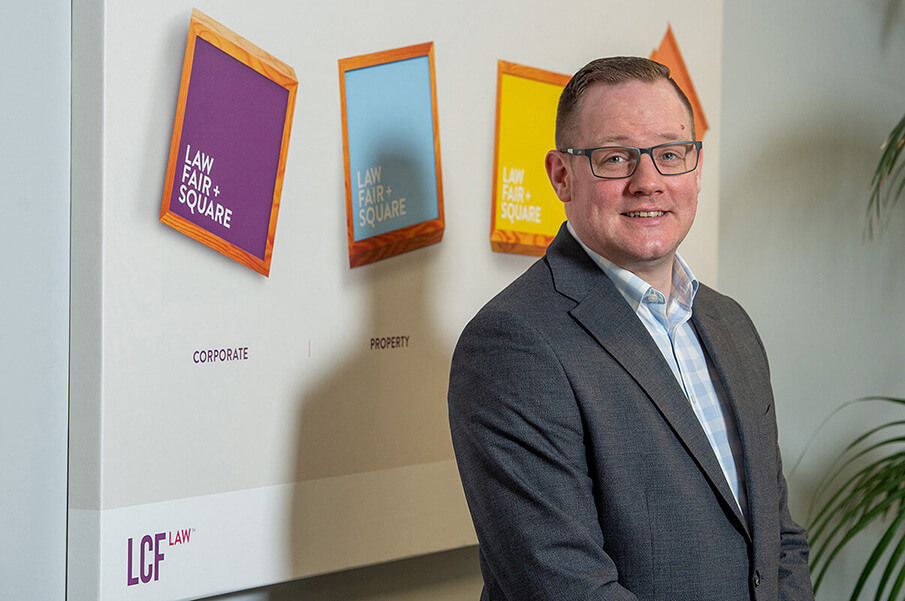 LCF Law, has appointed James Hood as Head of IT. The appointment follows significant investment in digital technology at the firm.
In 2020 LCF Law unveiled a state-of-the-art IT infrastructure across its four offices in Leeds, Bradford, Harrogate and Ilkley allowing staff easy secure and remote access to the firms IT resources and tools, whilst also providing the highest level of security against cyber threat and data protection for both clients and staff.
James, who has over 20 years' experience in the IT industry, has headed up the IT functions at well-known legal and accountancy firms in Yorkshire, as well as spending most of his early career in a managed services environment, which has helped him to drive a customer-centric focus to the services he delivers.
James said: "Having worked in the managed IT services sector for many years, predominantly with professional services firms as my bread-and-butter client base, I found that I really enjoyed working in the legal sector. When the role at LCF Law came up, it felt like a great fit for me. The team are a really friendly group of people, and I was keen to join a firm that is forward thinking and open to new ideas, as well as striving for excellence when it comes to finding new and innovative ways to utilise technology to deliver a first-class service to its clients, all while maintaining a secure and resilient environment for all confidential data."
Just over a year ago LCF Law made a significant investment in moving to cloud technology. James added: "The legal sector is inherently cautious and has therefore lagged behind other sectors when it comes to embracing the cloud. LCF Law carefully considered the move and made the substantial investment in late 2020, which enabled the firm to outsource its core hardware infrastructure in its entirety in addition to front-line IT services and focus more on projects and value-added work that will benefit its teams, its clients and the business."
James will lead a team of four who are currently working on a significant pipeline of projects that covers everything from business improvement to managed print and electronic document workflow systems, management information reporting, Microsoft Teams telephony and collaboration, digital client onboarding and much more.
James added: "Gone are the days of the IT folk sitting in a corner of the office dealing with people forgetting their passwords! The project team at LCF Law add real value and are at the forefront of business improvement. They are not just keeping the wheels turning, they are helping to make changes that will drive the business forward, and I'm looking forward to heading up this team and making a difference."
Managing Partner, Simon Stell said: "James will help to maximise our return on our recent IT investment, and will maintain our position at the forefront of our industry by spearheading a number of exciting business improvement projects. Our IT team are a major asset that can help us to realise our strategic growth plans and James will be instrumental in this."