The Big Quiz is back raising money for communities in Leeds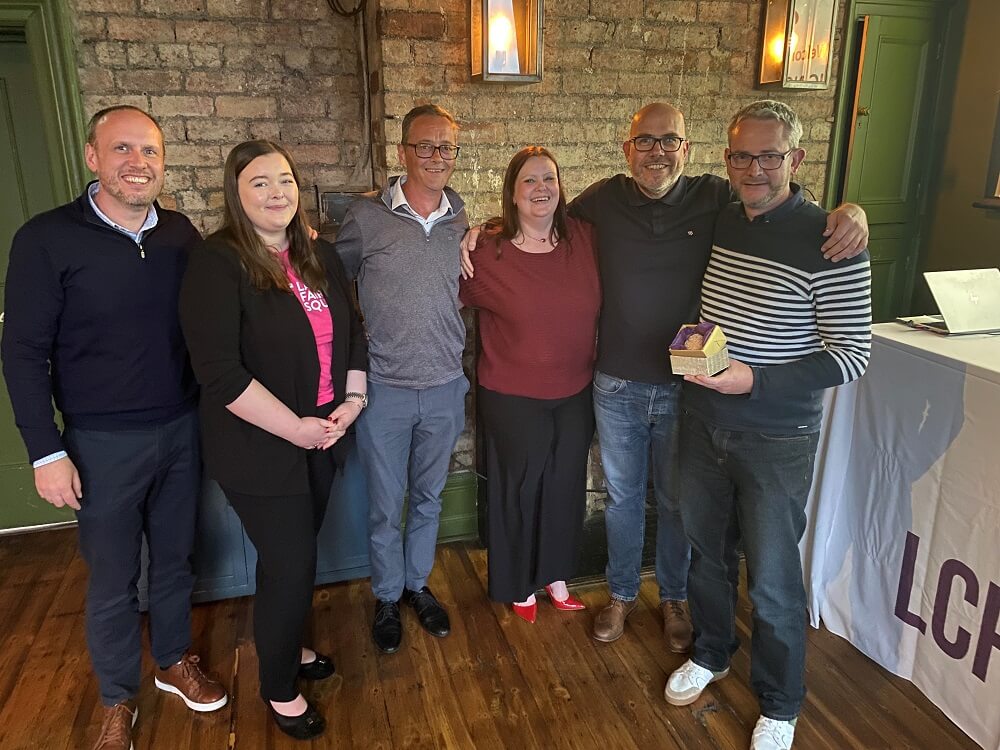 A fundraising quiz night organised and hosted by Yorkshire law firm, LCF Law, has raised over £1,600 for charity.
The 'LCF Law Big Northern Quiz' was attended by 40 professionals from across Yorkshire and was held at The Adelphi in Leeds. It is the first time since 2019 that the event has been able to take place, following the Covid-19 pandemic.
All money will be donated to Leeds Community Foundation – a charitable organisation that distributes vital grants and gives trusted advice to community organisations across Leeds to influence positive change.
LCF Law's partner and event organiser, Cathy Cook, said: "This is the fourth time that we have hosted the popular quiz, and this year's efforts, plus additional donations from our firm, mean that we have raised a total of more than £4,500 for Leeds Community Foundation, which is a great result for everyone involved. The 10 teams of four were made up of professional services firms and clients, with rounds including pictures, Yorkshire rivers, sports, films and novelty, meaning there were questions for everyone."
Prizes were awarded to the top three teams with a team (pictured above) from PKF Geoffrey Martin coming first.  A team from Azets came second and a team from Sagars took third place.
Cathy added: "Everyone had a great night and most importantly we raised a significant sum for Leeds Community Foundation's The Leeds Fund.
"The grants it distributes provide people with skills, education, health, culture and employment opportunities. As a Yorkshire business with a big presence in Leeds, we are proud to support our local communities via this wonderful charity."
Development director at Leeds Community Foundation, Helen Ball, said: "We are hugely grateful to LCF Law for their ongoing commitment to Leeds Community Foundation, through membership and also via donations into The Leeds Fund. The fund distributes grants which help to shape a brighter future and provide a platform for communities to thrive in Leeds."