Andrew Langton joined LCF Law in 2014 to head up our Debt Recovery Team. Recruited from Fieldfisher (formerly Heatons) in Manchester, Andrew has previously worked for and led debt recovery teams at law firms DLA, Hammonds, Drydens and Lupton Fawcett.
Businesses need cash to survive. Andrew and his team apply commercial sense and in-depth knowledge of the commercial debt recovery process to achieve that for clients.
Cash management is the lifeblood of all businesses, and if you are owed money, you will want to recover it quickly. Having Andrew and the LCF Law team on your side will increase your chances of a 100% recovery.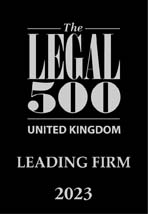 Legal Directory LEGAL 500 (2023 Edition) has this to say about our Debt Recovery Team
LCF Law's debt recovery team is instructed by local SME's as well as PLCs throughout the UK, accountants and insolvency practitioners. Beyond collecting debts, the group also assists with rehabilitation and advises on credit policies, credit assessments and internal credit control processes.
Testimonials
'The level of knowledge and expertise is excellent with a clear focus on customer service.'
'LCF have quickly picked up an understanding of our business and the business needs. LCF quickly draw down on the detail and deliver what we need; commercial solutions to what can be some very complex challenges. They never lose sight of the target and as result LCF have delivered some unbelievable results.'
'Always very helpful and on hand to speak to directly if we need some advice.'
'LCF have the ability to embrace the requirements of maintaining our customer service ethos right through to high-end litigation. The Team is highly capable and have the scalability that we require as our business grows. They offer solutions to complex situations in laymen terms to offer the best solution.'
'I have worked with Andrew Langton for a number of years now and I have always found his practical and commercial approach perfect for my requirements. He has achieved some excellent results where other third parties have failed.'
 'Andrew Langton goes above and beyond in terms of service delivery, always available and looks for solutions in every situation. Very practical and pragmatic in his approach.'