Deborah Finan is a lawyer with over 20 years' experience in dealing with all sorts of Commercial Property transactions. She has particular expertise in relation to commercial leases and all the issues surrounding the relationship between commercial landlords and their tenants.
Deborah is an Associate Member of the Association of Member-Directed Pension Schemes and heads our Pension Scheme Property team dealing with all types of commercial property transactions for SSAS's and SIPPs.
Her experience and knowledge of the particular issues and pitfalls involved in pension scheme transactions combined with a "can do" approach, enables Deborah to work very efficiently and ensure the law and regulations work for you and your business.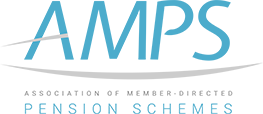 Examples of Deborah's work include:
Acting for a SSAS that owned a commercial building (retail on ground floor, offices on the upper floors) on the sale of the upper floors only to a connected person who was intending to convert the upper floors to residential apartments. Ensuring that the freehold of the whole building was transferred to the buyer and that a 999 year lease of the ground floor commercial premises was granted back to the SSAS Trustees (so that the SSAS did not retain any interest at all in the part of the building that was going to become residential property).
Investment purchase of a commercial unit which our client considered to be under-rented. The lease contained provision for a rent review 3 years earlier. We had to establish with the seller's solicitors – without alerting them to the fact that we considered the unit to be under-rented - whether that rent review had been implemented at a nil increase or not implemented at all and also whether the mezzanine floor installed by the tenant was to be taken into account or disregarded on review. After completion of their purchase our client then implemented this old rent review.
Acting for a SSAS in the grant of an option agreement in favour of a residential developer including provision for future overage payment to be secured by legal charge. Following exercise of the option completing the sale and the legal charge back to the SSAS and then subsequently collecting the overage payment.
Acting for commercial property investor clients in relation to grant of leases/surrenders/licences to assign etc providing them with advice on a day in day out basis on issues arising in relation to their property portfolios