Ragan Montgomery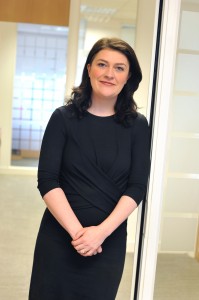 Ragan is a Partner who has over 15 years experience dealing with disputes. She is both an experienced litigation solicitor and a mediator. Ragan's experience enables her to quickly identify where you stand, what your requirements are, what your options are and how best to achieve the outcome you want. Ragan understands that not everyone wants to go to court and she is able to advise how best to avoid it. If court action is required she can take a tough approach.
Ragan advises across a full range of disputes but has particular expertise in wills, trusts and inheritance disputes, property and landlord and tenant disputes, together with negligence claims arising out of those areas.
Ragan is one of only a small number of lawyers who has been appointed as a Member of the Association of Contentious Trusts and Probate Specialists (ACTAPS) and is a recommended lawyer in the Legal 500.  Ragan is an Affiliate Member of STEP , as well as, a member of the STEP Contentious Trusts and Estates Special Interest Group.
Ragan is a member of the Property Litigation Association and her expertise is recognised by the Leasehold Advisory Service. Ragan is a qualified Civil and Commercial Mediator accredited by the ADR Group.
Ragan and her team were praised for their Contentious Trusts and Probate and Property Litigation work in both the 2016 and 2017 editions of the Legal500. The directories note:
Legal500 2016
"the 'well-regarded' team, which is headed up by the 'extremely personable' Ragan Montgomery, often handles capacity issues and Inheritance Act claims"
Legal500 2017
'Proactive and pragmatic' team head Ragan Montgomery 'is always willing to go above and beyond'.
[Ragan is] "very good legally, with a great bedside manner"
"has good business acumen and provides tailored advice and good value for money'.
"LCF has the Bradford market sewn up in this practice area; no other firm in the area has a comparable client-friendly setup'.
Outside of LCF Law, Ragan is a mentor for the Prince's Trust Charity Mosaic programme where she meets Bradford schoolchildren and works on their confidence to achieve their aspirations.
Call now: 01274 386 595 or email
so she can start to help you.