Divorce proceedings – 5 Years Separation
In the final article of the series Bradford based Family Law Solicitor , Harjit Rait, covers what you need to know about divorce proceedings for 5 Years Separation.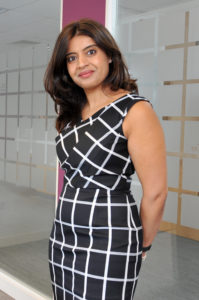 In my previous article, I discussed the 5 different facts upon which a Divorce Petition can be issued, 5 Years Separation being the fifth potential fact.
In order to progress a divorce on this fact, the Petitioner needs to show that
"the parties to the marriage have lived apart for a continuous period of at least five years immediately preceding the presentation of the Petition"
Again, this fact is rarely used in practice and only really used as a "last resort" if the other facts (discussed in previous articles) do not apply.
The reason why this fact is rarely cited is that before a Divorce Petition can be issued, the parties need to have lived separately for five years immediately preceding the Petition and therefore, this delays matters considerably, particularly if one party is anxious for the divorce to be concluded.
Often, another fact is also relevant and therefore it is possible to issue divorce proceedings on another fact which enables the divorce proceedings to be issued and concluded much sooner.
However, if none of the facts are applicable to your particular case, then it may be the case that you do have to wait a period of five years before issuing divorce proceedings. Once the proceedings are issued however, the length of time it takes to progress a divorce, and the cost of the divorce, is the same as issuing on any other fact, on the basis the divorce proceedings are not contested.
Again, specialist legal advice is highly recommended so that you can be advised of all your options to ensure your matter is dealt with as swiftly as possible after considering the particular circumstances of your case.
Here at LCF Law, we have a highly experienced Family Law Team who will be able to assist you and advise you of the appropriate course of action to take dependent upon the circumstances of your particular case.
---
This article was written by Harjit Rait. Harjit is an Associate in our Family Law Department and is based in Bradford.
Harjit can assist in resolving financial matters arising from divorce or separation in a firm, pragmatic and cost effective manner and is a member of the Law Society Family Law Advanced Panel and a member of Resolution.
Find out how Harjit can help you call 01274 386 598 or ku.oc1701691620.fcl@1701691620tiarh1701691620