Divorce proceedings – Desertion
In the fifth of a series of articles Bradford based Family Law Solicitor , Harjit Rait, covers what you need to know about divorce proceedings and desertion.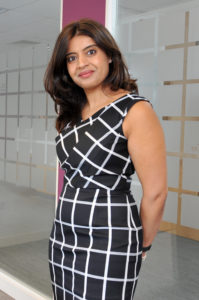 In my previous article, I discussed the 5 different facts upon which a Divorce Petition can be issued, Desertion being the fourth potential fact.
However, this fact is very rarely used in practice given the difficulties that may arise in proving this particular fact and in all the years I have practised family law, I have not issued a Divorce Petition based on this fact on behalf of any of my clients, nor have any of my clients ever been served with a Divorce Petition issued on this fact.
In order to prove this fact you need to show that the
"the Respondent has deserted the Petitioner for a continuous period of at least two years immediately preceding the presentation of the Petition".
The Respondent must have intended to desert and therefore, unless the Respondent specifically confirms he/she is leaving and then does not return for a period of at least two years, it may be difficult to prove.
The very fact that the fact of Desertion, which is very rarely used in practice remains an option upon which to base a Divorce Petition yet, a "no-fault" based divorce has not yet been introduced clearly highlights the pressing need to reform of our divorce laws.
If your spouse has left and you are considering issuing a Petition on the fact of Desertion, it is imperative that you seek specialist legal advice as it may prove a very lengthy and expensive process. It may well be that you have grounds to base your Petition on one of the other facts discussed in previous articles which may be straightforward and cost effective way of dealing with matters.
Here at LCF Law, we have a highly experienced Family Law Team who will be able to assist you and advise you of the appropriate course of action to take dependent upon the circumstances of your particular case.
---
This article was written by Harjit Rait. Harjit is an Associate in our Family Law Department and is based in Bradford.
Harjit can assist in resolving financial matters arising from divorce or separation in a firm, pragmatic and cost effective manner and is a member of the Law Society Family Law Advanced Panel and a member of Resolution.
Find out how Harjit can help you call 01274 386 598 or ku.oc1701696916.fcl@1701696916tiarh1701696916