Divorce proceedings – Two years separation with the respondent's consent
In the forth of a series of articles Bradford based Family Law Solicitor , Harjit Rait, covers what you need to know about divorce proceedings and Two years separation.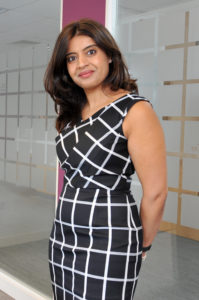 In my previous article, I discussed the five different facts upon which a Divorce Petition can be issued, Two Years Separation with the Respondent's Consent being the third potential fact.
In order to progress a divorce on this ground, you will need to show that you have been living separate and apart from the Respondent for two years immediately preceding the issue of the divorce proceedings and, and this bit is crucial, the Respondent consents to a divorce on this ground.
It is not possible to issue divorce proceedings on the fact that you have been living separate and apart for two years prior to the issue of divorce proceedings if the Respondent fails to provide his consent to a divorce progressing on this ground.
Often, I am asked if it is necessary to physically live separate and apart, i.e in two separate homes, for the two years prior to issue of the proceedings. What you need to show is that you have lived completely separate lives, i.e you do not socialise together, undertake household chores for each other such as cooking or cleaning and do not share the same bedroom. You need to show a degree of separation and leading separate lives, and if you can show that, even if you continue to live in the same home, as many couples often have to do pending resolution of financial matters, that would satisfy the requirement of separation.
This fact is the closest that we have to a "no-fault" divorce as the particulars of the Divorce Petition to not blame the Respondent for the breakdown, the fact upon which the Divorce Petition is based is the fact of two years separation.
Again, specialist legal advice is required in order to discuss further the specific facts of your case and provide bespoke advice as to the appropriate course of action for you.
Here at LCF Law, we have a highly experienced Family Law Team who will be able to assist you and advise you of the appropriate course of action to take dependent upon the circumstances of your particular case.
---
This article was written by Harjit Rait. Harjit is an Associate in our Family Law Department and is based in Bradford.
Harjit can assist in resolving financial matters arising from divorce or separation in a firm, pragmatic and cost effective manner and is a member of the Law Society Family Law Advanced Panel and a member of Resolution.
Find out how Harjit can help you call 01274 386 598 or ku.oc1701787598.fcl@1701787598tiarh1701787598