Divorce proceedings – Unreasonable behaviour
In the third of a series of articles Bradford based Family Law Solicitor , Harjit Rait, covers what you need to know about divorce proceedings for unreasonable behaviour.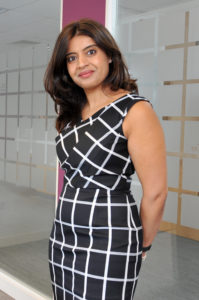 In my previous article, I discussed the five different facts upon which a Divorce Petition can be issued, unreasonable behaviour being the second potential fact.
In order to progress a divorce on the basis of unreasonable behaviour, the Petitioner (person starting the divorce proceedings) needs to show that "the Respondent has behaved in such a way that the Petitioner cannot reasonably be expected to live with the Respondent".
The test of unreasonable behaviour is subjective, not objective, which means that the Judge needs to be satisfied that you find the behaviour unreasonable, taking into account the circumstances of your particular case.
Good practice dictates that it is not necessary to cite each and every incident of unreasonable behaviour as all that serves to do is inflame the situation and potentially increase costs. A few examples are more than sufficient, but the examples cited must satisfy the requirements of parliament as recent case law has confirmed.
In a recent case, it was made clear that "unhappiness, discontent and disillusionment" were not facts that a Petitioner could rely upon as facts which prove irretrievable breakdown resulting in the wife in that case essentially being "trapped" in the marriage (of 39 years) until another fact upon which she may base her divorce petition applied.
It is clear therefore that specialist legal advice is required when drafting the Divorce Petition to ensure that the requirements of the Matrimonial Causes Act 1973 are satisfied and the divorce will progress without undue difficulty and unnecessary costs.
Here at LCF Law, we have a highly experienced Family Law Team who will be able to assist you and advise you of the appropriate course of action to take dependent upon the circumstances of your particular case.
---
This article was written by Harjit Rait. Harjit is an Associate in our Family Law Department and is based in Bradford.
Harjit can assist in resolving financial matters arising from divorce or separation in a firm, pragmatic and cost effective manner and is a member of the Law Society Family Law Advanced Panel and a member of Resolution.
Find out how Harjit can help you call 01274 386 598 or ku.oc1701781753.fcl@1701781753tiarh1701781753