Divorce proceedings – Adultery
In the second of a series of articles Bradford based Family Law Solicitor , Harjit Rait, covers what you need to know about divorce proceedings for adultery.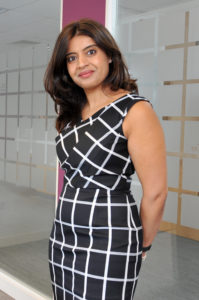 In my previous article, I discussed the five different facts upon which a Divorce Petition can be issued, Adultery being the first potential fact.
A breakdown of a relationship is always a very upsetting and difficult time, and tensions are often heightened further if one party has been unfaithful.
Unfortunately, I often meet with clients shortly after they have discovered that their husband or wife has been unfaithful and the anger and pain they feel is all too clear to see and completely understandable.
However, clients are often surprised when I explain that although their spouse may have committed adultery, and may have even admitted it to them, if their spouse is not willing to formally admit this, it is very difficult to actually progress a Divorce Petition on the basis of adultery. The reason for this, it is extremely difficult to prove adultery which is defined as:
"Voluntary sexual intercourse between a married person and a person who is not their spouse"
Often, clients feel very strongly about citing the real reason for the breakdown of the marriage i.e. the adultery, and bespoke legal advice is required in order to advise client's options available to them in order to achieve what they wish to achieve in a cost effective manner.
Even if a spouse is unwilling to admit the adultery initially, it is often possible to resolve this by proposing for example that co- respondent i.e the other party is not named if the spouse is willing to admit the adultery, amongst other proposals.
Again, each case is fact specific and specialist advice is required with regard to all options available to ensure the divorce is progressed as efficiently and cost effectively as possible in already difficult times.
Here, at LCF Law, we have a highly experienced team of Family lawyers that can discuss all the options available to you depending upon the circumstances of your particular case, and provide transparent costs estimates, to enable you to make an informed decision as to the best course of action for you!
---
This article was written by Harjit Rait. Harjit is an Associate in our Family Law Department and is based in Bradford.
Harjit can assist in resolving financial matters arising from divorce or separation in a firm, pragmatic and cost effective manner and is a member of the Law Society Family Law Advanced Panel and a member of Resolution.
Find out how Harjit can help you call 01274 386 598 or ku.oc1701697893.fcl@1701697893tiarh1701697893