It's all About Perceptions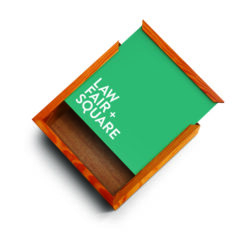 Mark Jones, a partner in the Personal Law Department at Yorkshire law firm LCF Law finds perceptions can be contradictory.
I was talking to a financial advisor the other day and we were discussing how difficult it can be to change clients' long-standing perceptions as the law changes.
A particular subject we were chatting about was pension planning.  Pensions are a complex subject and it is important to take advice for your specific circumstances and not to act simply on what you read in a blog, but recent changes to the law have meant that for many people passing pensions down to the next generation can be a tax efficient approach.
Retired or Near Retirement
The problem is that for many of our clients who have recently retired or are moving towards retirement, they have spent their entire working lives being told that they need to build up a pension to live on in retirement.  To be told now that it might, in fact, be better to hold on to the pension and live off their capital goes against their long-term perception and can be difficult to understand.
There are other examples.  At LCF Law we often act for several generations of a family and over the years I have seen many cases where a client's main priority is to pass on as much of their wealth as possible to the next generation.  However, I have also seen over the years that (although this may not hold true for some families in the current younger generation) each generation tends to be slightly better off than the previous generation.  The end result can be that no one in the family actually enjoys the wealth because everyone is so concerned about passing it on to people who don't really need it.
Passing on Your Wealth
It is also common for a client's own perceptions to be contradictory.  When advising clients in their 50s, who are old enough to have adult children but still young enough to have living parents, their motivation would often be to pass their wealth to their children.  When I ask them how much they expect to inherit from their parents they will say "Oh we don't want our parents' money, we've got enough of our own already.  We'd much rather our parents spent it on themselves".  They are essentially asking me to help them to do for their children the opposite of what they want their parents to do for them.
Planning for Care Fees
Planning for care fees can be another example.  It is undoubtedly true that for some families the impact of care fees can be devastating on their capital but this is not always the case.  Clients sometimes worry greatly that if they move into care their capital will disappear rapidly when, in fact, when we sit down and look at the maths this might not be the case.  Clients overlook the fact that they might have a significant pension income or income from existing investments and that if they moved into care their house could be sold to produce more investment income.  Sometimes, the income they would have would provide for their care or come much closer to doing so than they expect.  It is always worth doing the maths.
The Wider Picture
The basic point is that our job as solicitors is not only to give technical legal advice, it is also to help people see the wider picture.
When it comes to your legal affairs, perceptions can be important.
For further advice contact Mark Jones at ku.oc1701661079.fcl@1701661079senoj1701661079.kram1701661079 or on 01423 502211.