Airbnb Letting – here to stay?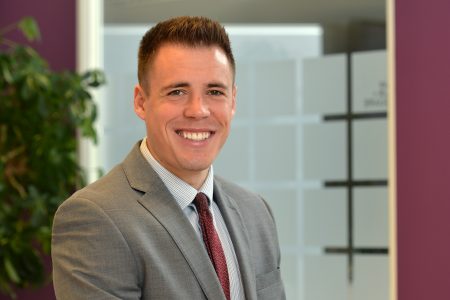 A 'side hustle' can be a perfect way to make some extra cash, and we are seeing more and more clients seeking advice on letting residential property as short-term holiday accommodation on platforms such as Airbnb. A handy way to cover bills in these tough economic times, but what are some of the risks in doing so?
Restrictions on Use
Before letting a property on Airbnb, it is important to check the property's title deeds to ensure that the property is not bound by legal obligations which restrict such use - these are referred to as restrictive covenants.
If a property were used as a short-term holiday let in breach of a restrictive covenant, this could potentially result in a claim being pursued for damages or an injunction. All is not lost if a property is subject to restrictive covenants which restrict Airbnb style letting, however, it is crucial that legal advice is sought at an early stage to determine whether the covenants are enforceable and to assess the prospect of the covenants being released, whether by agreement or by application to the Land Tribunal.
There are additional considerations if a property is held under a lease. The lease must be checked as it may contain provisions restricting under letting and sharing of occupation. It may also contain an obligation not to use the property for any purpose other than as a single residential dwelling. In the case of Bermondsey Exchange Freeholders Ltd v Koumetto, the court held that a flat being used for short-term temporary accommodation for paying guests did breach a lease covenant to only use the flat as a single residential dwelling. In such circumstances, a landlord could be approached for consent to an underletting or sharing of occupation or, alternatively, asked to vary the lease terms to remove a restriction on use.
Planning Use
Residential property will normally be authorised in planning law for Class C3 uses and, most commonly, this will cover use as a dwellinghouse by a single person or family. In response to the rise in Airbnb lettings, there have been several recent cases in which the court has held that use of a property as short-term holiday accommodation has constituted a 'material change' of use which requires planning permission. Whether there has been a 'material change' of use will be fact specific, with each case turning on its own facts. What is clear is that there is a risk that local authorities could take enforcement action for breach of planning law if the use of a property is changed without having obtained a change of use planning permission.
Mortgage Lender
If a property has been mortgaged, then it is crucial that the mortgage terms are reviewed to ensure that they are not breached by short-term holiday letting. Any letting may require consent in writing from the mortgage lender, and failing to obtain consent may lead to a demand for full repayment or even repossession of the property.
Buildings Insurance
Short-term holiday letting can also cause issues with insurance. Property owners should review their policies carefully to ensure that Airbnb style letting does not invalidate their buildings insurance. A void insurance policy will probably also result in a breach of a lender's mortgage terms given that there would be a lack of adequate buildings insurance.
What can we do to help?
If you have an enquiry in this regard, please contact Ryan Cotton on 01274 848 837 - ku.oc1701756066.fcl@1701756066notto1701756066cr1701756066