Home
/
Media Centre
/
Blogs
/
Bank of Mum and Dad: How a Declaration of Trust can protect your property investment
Bank of Mum and Dad: How a Declaration of Trust can protect your property investment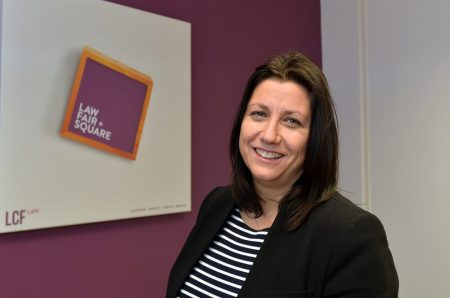 If you are planning to invest in a child's, grandchild's or even a sibling's property, it is important to consider what will happen to your contribution if circumstances change. Lynn Wilkinson, a director at LCF Residential explains how a Declaration of Trust can help to ringfence your investment and keep it in the family.
Whilst family funding has always played a prominent role in the UK housing market, the current economic situation is causing an increasing number of young and first-time buyers to rely on financial support from family members to get onto the property ladder.
A Declaration of Trust is a document used to formalise and record the financial arrangements of everyone who has an interest in the property, ensuring that each party gets a fair proportion based on their initial investment when the time comes to sell.
It can also help to evidence that a family gift needs to go to the individual it was gifted to and not be divided between the separating couple in the event of divorce.
An informal arrangement might feel sufficient for your family now but fall outs do happen and promises can get broken. Not having a Declaration of Trust in place may, for example, result in a spouse who has contributed nothing automatically being entitled to a share of the property, even when there is no future in the relationship.
Investing a small amount to legally document your financial investments and intentions now could save you a lot of money and stress in the future, potentially helping you to avoid expensive court proceedings to prove where the money has come from.
LCF Residential has decades of experience writing up Declarations of Trust and Living Together Agreements, which are more detailed and cover how the household costs will be divided up. They offer packages ranging from basic to highly bespoke to suit your requirements, and will always be transparent about their pricing. They have offices in Harrogate, Ilkley, Leeds and Bradford and an excellent understanding of the property market in the local area.
Lynn Wilkinson from LCF Residential, which is the conveyancing arm of LCF Law, can be contacted on 01423 502 211 or by emailing ku.oc1701596459.fcl@1701596459nosni1701596459kliw.1701596459nnyl1701596459