Commercial solicitor joins LCF Law in Leeds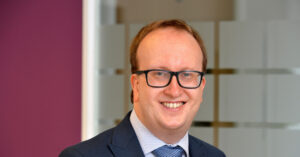 Solicitor, Thomas Taylor, has joined LCF Law's commercial contracts and intellectual property team based in the firm's Leeds office at 33 Park Place.
Thomas joins from another Leeds-based commercial law firm, where he worked for four and a half years. Qualifying as a solicitor in 2017, Thomas is skilled at handling complex and technical commercial disputes on behalf of large UK and international based clients.
Partner and head of the corporate department at LCF Law, Susan Clark, said: "Thomas is an ambitious solicitor who is keen to expand his expertise in commercial contract work. With sound technical knowledge and an analytical approach, together with his experience of dealing with disputes where commercial arrangements have gone wrong, Thomas will be a great addition to our existing team.
"Despite the impact of Covid-19, we have advised on several mergers and acquisitions over the last few months, as well as several complex corporate reorganisations. Operating across all sectors, but with a particular focus on healthcare, IT and property, we were keen to grow our team to support a number of new client wins and believe Thomas will be a valuable asset to LCF Law."
Thomas said: "I'm delighted to be joining such a modern and progressive firm and look forward to helping the team develop new opportunities. After previously spending a lot of time working on contract disputes, I was particularly keen to be more involved in commercial contract work, which made this role a perfect fit."