Common Law Marriage: Dispelling the Myths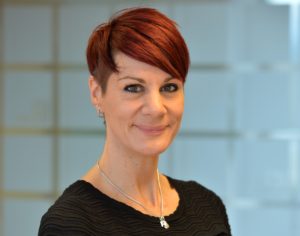 Ilkley based Family Law solicitor, Rachel Spencer Robb, on the myths that surround Common Law Marriage.
Most people have heard of the phrase "common law marriage". You may have even used it yourself to describe your status with your partner. But what does it actually mean? And does a common law marriage really exist? We've answered some of the more common questions we get asked:
My partner and I have lived together for ten years, if we split up, the law will treat us the same as married couples, right?
Wrong! There is no such thing as a common law marriage in English law. If you live together and own your house jointly (depending on your type of ownership) you may only be entitled to half your share of the property on a separation and no more. Married couples can make applications to Court for financial assistance when they separate from their spouses, but no such provision exists for former cohabitees, no matter how long they've been together. If you have children, applications can be made to court for financial provision for them.
If my partner dies, will I automatically get her pension?
Not necessarily! It depends on the type of pension and who it is with. Many have nomination forms (although local government schemes have abolished these) so it is important that these are filled in and kept up to date. That being said, a key ruling from the Supreme Court recently held that where a nomination form hadn't been filled out, a former cohabitee was still entitled to her deceased partner's pension. This is unlikely to be the end of the story though, so better to be safe than sorry, as the old adage goes, and ensure nomination forms are completed and returned.
My partner and I don't have Wills, but we want our assets to go to each other, will that happen automatically if we die?
It is always best practice to have a valid Will to ensure that your wishes are made known for your death. If you own property jointly together, depending on the type of ownership, you may inherit the deceased's share of the property under survivorship rules. But money in separate bank accounts, personal possessions, investments etc would pass down via the intestacy rules and the deceased partner would not receive anything.
My partner and I don't want to get married, but want to be protected if we should die or separate, what can we do?
There is no doubt that the law, as it currently stands has more built in protection for couples who choose to marry or enter civil partnerships, but it is relatively straight forward to protect your assets in the event of a relationship breakdown with a Cohabitation Agreement. This is essentially a document which sets out what happens if you should break up. These types of agreements can be fairly creative and can build in the flexibility that will suit your circumstances.
Making a Will is the surest way to ensure that your partner is taken care of in the way you would want, in the event of your death. This will avoid the intestacy laws applying.
---
This article was written by Rachel Spencer-Robb. Rachel is Head of our Family Law Department and is based in Ilkley.
Rachel is nationally recognised as an expert in her field by independent legal guide Chambers and Partners for the last four consecutive years.
Most recently Chambers UK (2017) stated : Rachel Spencer Robb leads the family law team at LCF Law and "works hard to deliver practical solutions for her clients." Sources consistently emphasise her skills in collaborative proceedings, particularly in relation to divorces. Peers commend her as "articulate and persuasive in meetings; she's a good listener."
For further advice please contact Rachel Spencer-Robb on 01943 885 790 or ku.oc1701696564.fcl@1701696564bborr1701696564ecnep1701696564sr1701696564