Employment Law Brief | November 2018

If you have any questions about any of the issues raised below, please don't hesitate to contactLiz HenryorJames Austin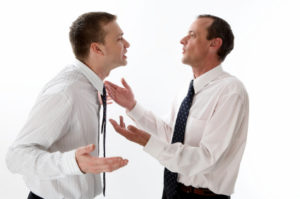 Can a director be personally liable for a whistleblower's post-dismissal loss of earnings?
The court of Appeal held they could in Timis and another v Osipov.The directors in question werenon-executives. One had instructed the other to dismiss thewhistleblower.It is worth considering training employees to understand this potential liability, which may in turn prevent them from making poor decisions whichwould lead to claims.
---
Was an employer liable for its managing director's drunken assault on a colleague?
The main questions in this type of case is whether the act happened 'in the course of employment'. In Bellman v Northampton Recruitment Limited the assault took place during an unscheduled drinking session following a work Christmas party. The court of Appeal held that the managing director ('MD') had been acting in his capacity as MD during the session (as at one point he delivered a lecture about his rights as MD). On that basis it found the company was liable. Whilst the facts of this case were unusual, it's still a timely reminder as we enter the Christmas season.
---
Mandatory ethnicity pay reporting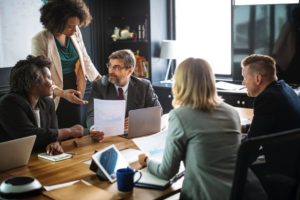 The Government looks set to introduce a requirement for businesses to report the gap in pay for people from ethnic minorities, similar to the current requirement to report on thegender pay gap. Consultation on what we will be requiredis set toend on 11 January. If you want to havea say you can do so here.
---
Information Commissioner's Office sends out GDPR fines
All organisations that process personal data must pay a fee to the Information Commissioner's Office ('ICO'), unless they are exempt. The fee ranges from £40 to £2,900 depending on a variety of factors including the size of the workforce and annual turnover. Exemptions apply where processing of data is only for one or more of a set of purposes which includes staff administration and accounts and records.
In September, the ICO announced that it had commenced formal enforcement action against 34 organisations that have failed to pay the data protection fee. Fines range from £400 to £4,350. Please contact us if you're unsure of whether you need to a pay a fee.
---
Planned increases to minimum wage
During the budget the Chancellor announced the following hourly rates will apply from April 2019:
Apprentices: £3.90
16-17 year olds: £4.35
18-20 years olds: £6.15
21-24 year olds: £7.70
National living wage: £8.21
---
Higher risk of claims of harassment
No doubt you're aware of the Me Too movement and where it stems from. It appears that it is having an impact on the worldof work, as a recent survey by the Fawcett Society found that half of women and 58 per cent of men aged 18-35 said they would be more inclined to challenge an incident of sexual harassment if it took place in the last 12 months, than they would have been previously. The research also found that over half of both men and woman aged 12-24 felt their view of whether certain behaviour was acceptable had changed. Interestingly, the research showed that men over 55 were more likely to ignore any harassment they witnessed.
What should we take out of this? It's now more likely that employees will raise an issue if they experience harassment in the workplace, so it's more important than ever that you're ready to deal with such issues. It will also help if you can show that you have provided training to your employees which explains they are not to commit acts of discrimination or harassment (this needs to be more than just having an Equal Opportunities policy which no one has read). If you can show you have provided such training your business may be able to avoid having to pay compensation to an employee who suffers harassment or discrimination, and the perpetrator may become liable for any such compensation. Contact us if you would like information about the training we can provide.
---
Keep up to date on the latest developments and key news in Employment law. Subscribe to our email newsletter which contains the latest news, viewpoints in Employment law and is delivered to you free of charge.
We will use any personal information you provide in this form to deal with your request. However, we may also use it to contact you in the future. For more details please see our Privacy Notice.
[contact-form-7 id="33065" title="Employment Law Brief"]