Employment Law Brief | October 2018

If you have any questions about any of the issues raised below, or want to give us your feedback on the new design please don't hesitate to contactLiz HenryorJames Austin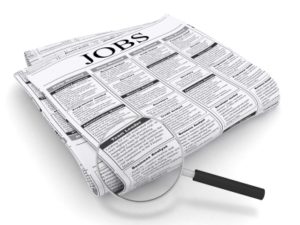 When is giving notice not a resignation?
In order for a resignation to be effective it must be clear and unambiguous i.e. both parties must understand that it was intended to be a resignation. In East Kent Hospitals University NHS Foundation Trust v Levy, L was employed as an assistant administrator.
She applied for a role in another department and received a conditional offer. Following an incident with a colleague she handed the hospital manager a letter stating "Please accept one month's notice from the above date". She then received a letter accepting her "notice of resignation". The offer of the new role was subsequently withdrawn. L tried to retract her resignation but was told she could not and her employment came to an end.
L brought a claim for unfair dismissal. The Employment Tribunal decided that L's letter could have been either a resignation from her role as an assistant administrator (in preparation for the new role with the Trust) or a resignation from the Trust entirely. On that basis they held it was not 'clear and unambiguous' so she could not be deemed to have resigned from the Trust. The Tribunal also stated that even if that were not the case the circumstances showed the letter was intended as an acceptance of the new role not a resignation from employment. Accordingly she had been dismissed. The Employment Appeal Tribunal upheld the decision.
---
What might Brexit mean for work immigration?
On 18 September 2018, the Migration Advisory Committee published recommendations for post Brexit immigration including:
Making it easier for high skilled workers than lower-skilled workers
No preferential treatment for EU citizens
Abolishing the cap on sponsored work "visas" under Tier 2

As with all things Brexit, we don't yet know whether these recommendations will be accepted.

---

More statistics

The Ministry of Justice has published tribunal statistics for the period April to June 2018.
During that period disability discrimination cases had the largest average award (£30,700). Religious discrimination claims had the lowest average award (£5,100) and the average award for unfair dismissal awards was c.£15,000.
Obviously these figures are only for cases resolved at the Tribunal and don't take into account settlements reached between the parties.

---

National Minimum Wage report

The Government has published a report on national minimum wage compliance and enforcement in 2017/2018. The report states:

Between August 2017 and July 2018 nearly 700 employers were "named and shamed" for underpayments
The Government focused on enforcement in specific sectors over this period including social care, retail and the gig economy
£15.6m of underpayments were identified

---

Public Concern at Work, changes its name to Protect

Public Concern at Work (now Protect) is a charity which supports whistleblowers. The charity is often mentioned in whistleblowing policies. If it is mentioned in your policy you may want to change the name.

---

Free shares for employees

And finally…. This one probably hasn't escaped you: Shadow chancellor, John McDonnell, has unveiled plans to require companies with more than 250 employees to put 10% of its equity into inclusive ownership funds for workers. This would result in the workforce having voting rights in companies' decision making as well as receiving dividends. Labour has calculated 40% of the UK's private sector workforce would be affected.

---

Keep up to date on the latest developments and key news in Employment law. Subscribe to our email newsletter which contains the latest news, viewpoints in Employment law and is delivered to you free of charge.
We will use any personal information you provide in this form to deal with your request. However, we may also use it to contact you in the future. For more details please see our Privacy Notice.

[contact-form-7 id="33065" title="Employment Law Brief"]