Give me a break!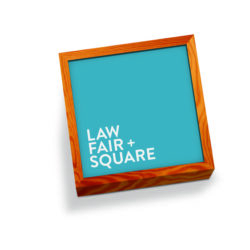 It is commonplace for fixed term commercial leases to contain a break clause permitting a landlord or tenant to determine the lease prior to the contractual end date. Break clauses may be exercisable on a specified date or on a rolling basis.
Break Clauses
If a break clause is present, the lease will undoubtedly contain conditions which the party exercising the break option must comply with for the break to be effective. Usual break conditions include providing vacant possession, paying rent up to the break date and full performance of tenant covenants. An ineffective break can have severe consequences for a tenant as the lease (and all the liabilities under it) will continue.
COVID-19 and Vacant Possession
In light of the Covid-19 pandemic, providing vacant possession is not as straight forward as it may seem. Vacant possession extends beyond mere removal of people, chattels and stock from the premises, it will include (unless the landlord agrees otherwise) removal of any machinery and fixtures and fittings installed at the premises by the tenant since commencement of the lease. This may have significant practical issues. Covid-19 Government Guidelines may restrict some tenants from accessing their premises at all, and arranging for a contractor to attend premises for the purposes of removal of machinery, industrial equipment and fixtures and fittings could be problematic, too.
Review Break Conditions Before Serving Notice
Tenants are well advised to review their break conditions carefully to satisfy themselves that all conditions can be met before serving break notice on the landlord. If a tenant has already served notice to break but is unlikely to be able to comply with a break condition by the break date, then the tenant can open dialogue with the landlord in an effort to obtain an agreement that the break condition does not need to be met for the break to be effective.
We are here to help
Whether you are the landlord or the tenant we will deal with the legal process and archaic terminology that comes with getting a grip on leasehold property law, allowing you to get on with the things that are really important to you.
If you would like to learn how we can help you review your break clauses then please contact our Commercial Property Department on 01274 848 800.
We will work closely with you to achieve your objectives within agreed time scales, communicating clearly and regularly throughout.