How a 'dream come true' made me a better Wills and Probate lawyer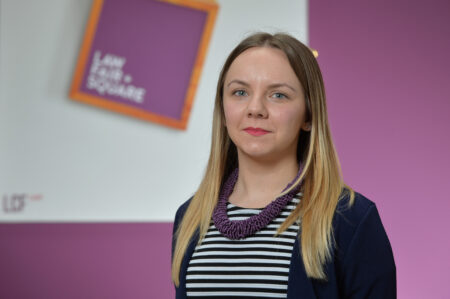 "They say dreams don't often come true, but when I packed up my life and moved to work at Disneyland Paris, mine did" says Fay Walker, Legal Assistant in LCF Law's  Personal Law Department in Bradford.
I think I have always been a "people person" but moving to another country, where I could only speak a few words of French ("oui" "non" and "je ne parle pas francais" – "I do not speak French") I was completely out of my comfort zone.
A New Beginning
Once I was back on English soil, I realised that I had learnt more than just how to navigate the French Metro System, I had learnt what it had been like to try understand something I had no knowledge or experience in.  I could sympathise even more with how some of our clients must feel when they come to us to deal with their personal affairs or the affairs of their deceased loved one.
The subject of death is not something anyone wants to think about, and when it comes to making sure such matters are dealt with according to the law, it is something out of a lot of people's comfort zones.  The figures speak for themselves when it is estimated that 60% of people do not have a Will.
How We Can Help
Here at LCF Law we pride ourselves on understanding the law, so that you don't have to.  We are here to calm the waters, help you understand your situation and support you with any legal advice you may need.
Although my career at Disneyland was only temporary, the skills and service I learnt will stay with me forever.
To hear how LCF Law can assist you to provide for those you wish to benefit, in the way you want them to benefit, then please contact us on 01274 848 800.