Making a Will
Around 75% of us never make a will. Don't be a statistic.
Our aim is to be your "trusted advisor".  We are specialists in Wills and trusts drafting. We will ensure that your Will provides for those you wish to benefit in the way you want them to benefit. We exist to make your life easier; we make the complex simple.
We will ensure your needs are noted and where possible steps are taken to minimise your liability for inheritance tax .
Making a Will is not just about the financial future of your family, it's about documenting your wishes and instructions on many different aspects of your life.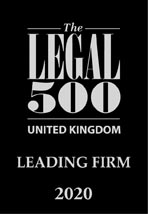 Legal Directory LEGAL 500 (2020 Edition) has this to say about our Wills & Probate Team
"The service at LCF Law, which is described as 'personal and outstanding', went through a strategic review and rebrand in 2014, when offer packages and fixed fees were introduced for most areas of the practice in order to achieve certainty over costs for clients.
The team, led by Neil Shaw, specializes in applications to the Court of Protection, in preparing both lasting powers of attorney for health and welfare and for property and financial affairs and in helping people with learning disabilities.
The firm's work within the art and heritage community is also highlighted, particularly in wills with artistic legacies, inheritance tax planning and disputes relating to ownership or validity of artworks, sponsorship and lender agreements."
Services –
Joint, Mirror, Mutual Wills, Living Wills, Trusts advice and drafting, Estate Planning, Inheritance tax (IHT), Nil rate residence band (NRRB) Lasting Powers of Attorney, Enduring Powers of Attorney, Guardianship of children, Preserving Digital Assets, codicils, amendments and revocation of existing Will, Letter of wishes