LCF Law Appoints Head of Family Team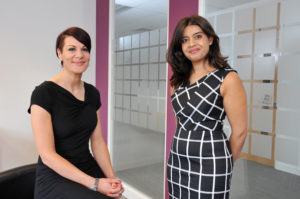 Solicitor Harjit Rait (pictured on the right) has joined LCF Law where she will lead the family team in Bradford.
Harjit has spent the last 15 years working at other well-known regional legal firms specialising in all areas of family law including divorce, separation, pre-nuptial agreements and matters relating to children.
She joins LCF Law as an associate.
Rachel Spencer Robb,(pictured on the left) head of family law at LCF Law, says: "We're always keen to attract the best talent to our team and Harjit immediately stood out as being a high quality operator within this specialist arena. She has a solid reputation across all areas of family law and has delivered a wide range of positive successes for clients, which makes her a superb addition to LCF Law.
Harjit is a member of the Law Society Family Law Advanced Panel and a member of Resolution.
View our complete range of Family Law Services
Call Now : 01274 386 598