Left out of a loved one's Will? Making a claim under the Inheritance Act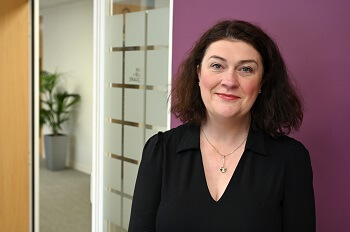 It's a common misconception that once a person has died, their Will cannot be challenged. If someone close to you or an individual that you were dependent on has recently passed away and you have not been adequately provided for, you may be able to make a claim out of their estate under the Inheritance Act.
Ragan Montgomery, a Partner in our Disputes Team says, "Family structures are much more complicated than they once were. This can lead to a person who was an important part of someone's life being excluded from their Will or not being left as much as they need, often unintentionally.
"For example, if the deceased has been in a long-term relationship following separation or divorce and they have not updated their Will, the family from their previous relationship might receive everything in their estate, leaving their partner with nothing.
"In other instances, the deceased might have made a promise when they were alive but not included it in their Will. Where an individual has relied on such a promise and its failure to be fulfilled has resulted in a loss, they may be eligible to make a claim for the promise to be upheld."
In many countries, when writing a Will, a person has a legal obligation to leave a proportion of their wealth and possessions to certain people in their life. These may include their spouses and children.
Although this is not the case in the UK, those who have been financially dependent on the deceased but not received adequate inheritance may seek "reasonable financial provision" by making a claim under the Inheritance Act.
Individuals who may be able to claim include a spouse or civil partner, children (minors or adults) including adopted children and stepchildren, a former spouse or civil partner (if they have not remarried), someone who has lived with the deceased continually for at least two years prior to their death, and anyone who has been financially maintained by them in some way.
Montgomery adds, "There are lots of reasons why people might need to do this and if you feel that you have not received your fair share of the estate, you should consider challenging this.
"A good lawyer can help you to deal with the matter pragmatically and sensitively, in a manner that is mindful of family relationships which means using mediation rather than court proceedings wherever possible. "There is a limited timeframe for making a claim. You will need a dedicated, specialist lawyer to act quickly and efficiently on your behalf."
How can Ragan help you?
If you need advice on the issues raised in this article or assistance with Wills, probate and trusts disputes matters, please contact Ragan Montgomery on 01423 502211 or ku.oc1701989274.fcl@1701989274yremo1701989274gtnom1701989274r1701989274