Making a will – The importance of doing it Right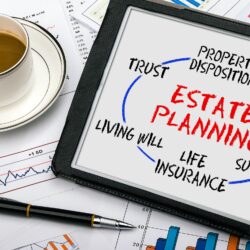 The statistics
In 2018 research found that more than half of adults in the UK had not made a Will.[1] However, the turbulence brought on by the Coronavirus Pandemic sparked a huge demand for Will making, with the Gazette recording an increase of over 75% in 2020 in comparison to the previous year.[2] On the face of it, this is a sensible approach, Personal Lawyers actively encourage people to make a Will to ensure that on death their affairs are handled in a way that they would like them to be. Regrettably, this increase, although positive, has created difficulties for the profession and Will makers ("the Testator") alike. For example, the necessity to sign a Will in the presence of witnesses while also complying with Government implemented social distancing guidelines. Circumstances such as these coupled with the increase in demand has triggered a rise in the number of Wills being made at home by individuals.
Requirements for a valid Will and where it can all go wrong?
A Will can be made independently at home, however, you must ensure that the Will meets the legal requirements required for a valid Will and that it is drafted in a way that leaves your loved ones exactly what you intend to leave them as well as noting who is going to deal with this (the "Executors"). Where these elements are unclear or have not been met, issues can arise when it comes to dealing with your estate.[3]
So where can it go wrong? Legal providers suggest that an incorrectly signed Will is the most common reason for a Will to be deemed invalid.[4] For a Will to be validly executed (signed) it must be signed by the Testator in the presence of two witnesses who are over the age of 18 years old and who are both present at the time of signing. Some thought should be given to who your witnesses are because the persons who witness your Will cannot benefit from it.[5] If for example you intend to leave a gift of £50,000.00 to your daughter and she also witnesses the signing of your Will, the consequence here is that the gift will fail.
Review your Will when life changes
If you already have a Will in place, it's a good idea to review this throughout your lifetime, ideally, when certain lifetime events occur, such as marriage, divorce or birth of a child. This is because, your Will may need to be altered to reflect your new circumstances, relationships and or the growing complexity of your affairs. If you have recently welcomed a grandchild into the world, have you made a provision for them in your Will along with your existing grandchildren? Changes can be made to your Will, through creation of a Codicil which, similarly, must be signed, witnessed and securely annexed to your Will to validate the desired changes.[6] If the Codicil is incorrectly executed, unclearly drafted, or even lost, the changes made to the Will will often cease to take effect and implementing them could increase the Executor's workload.
Another scenario which invalidates a Will is marriage. Marriage and re-marriage revokes any previous Will and to prevent your estate falling under the Intestacy Rules ("the Rules"), you will need to make a new Will.[7] The Rules effectively decide the succession and distribution of your estate regardless of your wishes, therefore, it's important to carefully consider professional help to deal with any necessary amendments to guarantee their validity.
Here to Help
Our Personal Law Lawyers can guide you through the process and make a Will tailored for you, to ensure that your loved ones receive what you want them to.
For advice in connection with making a Will or queries you may have about an existing one,  please contact our Personal Law team on Tel: 01274 848800 or you can email Neil Shaw, head of LCF Law's Personal Law department at ku.oc1701766480.fcl@1701766480wahsn1701766480  for more information.
NOTES: 
[1] Co-op 60% of People Don't Have a Will (co-oplegalservices.co.uk)
[2] The Gazette Will enquiries in the UK have increased by 75 per cent | The Gazette
[3] The Co-op Is a Homemade Handwritten Will Legal? (co-oplegalservices.co.uk)
[4] Future Legal Services 10 common Will mistakes and how to avoid them - Future Legal Services
[5] The Guardian The dangers of DIY wills | Writing a will | The Guardian
[6] Legal & General What is a codicil? | Legal & General (legalandgeneral.com)
[7] Financial Times Making a will: 10 things you should know | Financial Times (ft.com)
To find out how Neil can help you call 01274 386 992 or emailku.oc1701766480.fcl@1701766480wahsn1701766480 1701766480
Disclaimer: This article is for general information only and does not constitute legal advice. For legal advice on any specific set of circumstances, contact the author.