Persons with Significant Control – urgent action required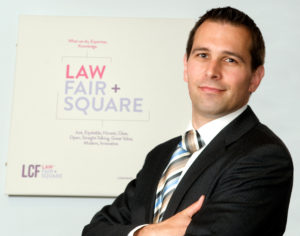 Leeds based Corporate Partner and Commercial Contracts expert James Sarjantson alerts companies to their new filing obligations at companies house.
On 26 June 2017 changes were made to the Persons with Significant Control (PSC) regime by the Information about People with Significant Control (Amendment) Regulations 2017. These changes to the PSC regime - which itself was only introduced in 2016 - ensure that the UK now complies in full with the EU's Fourth Money Laundering Directive, and will serve to increase the transparency of who owns and controls a company.
The key change in the new Regulations is that they require a company's PSC Registers to be continuously updated at Companies House, rather than only being updated at the time of filing the annual Confirmation Statement.
In particular:
all changes to a PSC must be updated in the company's PSC Register within 14 days of the company becoming aware of the change and having all necessary particulars to fully complete the Register; and
within a further 14 days of making those changes, the appropriate forms must be filed with Companies House.
Companies House has also been given new powers to release PSC information that has been granted protection from appearing on the public register, to credit and financial institutions undertaking due diligence on a company.
Urgent Action Required
Those companies and LLPs that were subject to the PSC regime prior to 26 June 2017, should have notified Companies House by 10 July 2017 (using the new forms) of any changes to its PSC Register since the date of its last Confirmation Statement. Failure to do so constitutes a criminal offence by the company and every officer in default. If your company has not filed the relevant PSC forms already, you should contact James Sarjantson (ku.oc1701979395.fcl@1701979395nostn1701979395ajras1701979395j1701979395) or Charlotte Parkinson (ku.oc1701979395.fcl@1701979395nosni1701979395krapc1701979395) at LCF Law immediately for advice and guidance on how to comply with these new requirements.
---
This article was written by James Sarjantson. James is a Partner who has over 13 years' experience in dealing exclusively with Commercial Contracts and Intellectual Property (IP) matters
James' in-depth knowledge and many years of experience in these areas of law enables him to quickly identify the key commercial and legal issues, and to work with his clients to achieve objectives swiftly and cost-effectively.
Find out how James can help you call 0113 201 0401 or ku.oc1701979395.fcl@1701979395nostn1701979395ajras1701979395j1701979395