Social Media can damage your wealth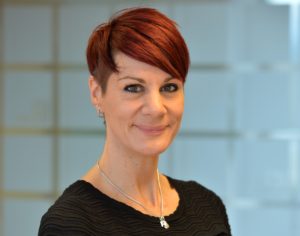 Family Law Partner, Rachel Spencer Robb, highlights the dangers of using social media to criticise your former spouse.
Going through divorce is naturally a time of turmoil and clients often come to us with emotions understandably running high. It is not an unusual for clients to have negative feelings about their estranged spouses and temperatures can be raised. A recent court case, however, has highlighted the dangers of using social media to criticise your former spouse.
Nicola Stocker made a comment about her former husband Ronald Stocker in an on-line exchange with his new partner on Facebook. Her comments implied that her husband had tried to kill her.
Mr Stocker duly sued her for libel and won his case with the court ruling that Mrs Stocker's comments wrongly painted him as a "dangerous and thoroughly disreputable man". Mr Stocker was awarded compensation of £5,000. Mrs Stocker was not happy with the ruling and took it to the Court of Appeal. She again lost her case and now faces court and legal costs of around £200,000.
At LCF Law we put great importance on acting as your trusted advisers. In times of trouble in your personal life we are there to calm the waters and to point the way and be by your side. In most cases we can help you to resolve family issues without going to court and our lawyers have a conciliatory approach and are Resolution accredited. Our collaborative lawyers will work with you and alongside your spouse and their lawyer to resolve the issues.
We have been recognised by the Legal 500 Directory for our ability to negotiate in a constructive manner without needless confrontation.
Amongst the important messages to come out of Mrs Stocker's case:
Comments you make in haste can easily be found to be defamatory with expensive legal consequences.
Making comments on social media is just the same as making comments by more traditional means. The original hearing in Mrs Stocker's case was told that her comments were to 21 individuals who had authorised access to Mr Stocker's partner's Facebook page and to 110 of her friends and to their Facebook friends. This was sufficient to merit a finding of libel.
As the Judge said, posting the comments on Facebook was the same as a comment posted on an office notice board and Mrs Stocker had no right to assume it was private.
However acrimonious the relationship with your spouse or former spouse may have become, you are far better speaking to LCF Law than speaking out on social media.
---
This article was written by Rachel Spencer-Robb. Rachel is Head of our Family Law Department .
Rachel is nationally recognised as an expert in her field by independent legal guide Chambers and Partners for the last four consecutive years.
Most recently Chambers UK (2017) stated : Rachel Spencer Robb leads the family law team at LCF Law and "works hard to deliver practical solutions for her clients." Sources consistently emphasise her skills in collaborative proceedings, particularly in relation to divorces. Peers commend her as "articulate and persuasive in meetings; she's a good listener."
For further advice please contact Rachel Spencer-Robb on 01943 885 790 or ku.oc1701787682.fcl@1701787682bborr1701787682ecnep1701787682sr1701787682