The risks of using an unregulated Will writer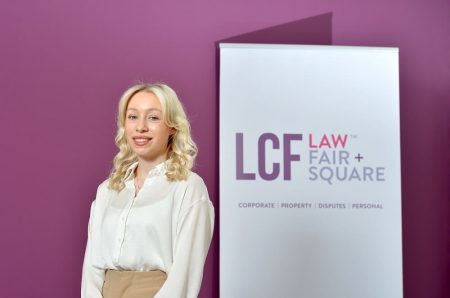 The Society of Trust and Estate Practitioners (STEP) has published a report uncovering the impacts of unregulated Will writers on the sector – and it makes for sobering reading.
Imagine you have entrusted someone to write up your Will. They sound well informed and have a professional looking website. The service they provide sounds perfectly adequate and they're cheaper than many of their competitors too.
As things progress, they start adding on extra costs that they hadn't raised in their initial discussions with you or included in their quote. You resign yourself to the assumption that this is simply the way of things where legal matters are concerned.
You make a lump sum payment to a family member because your advisor has told you that this will reduce the amount you have to pay towards care costs. However, when the time comes that you need care and support, the council deems this a deliberate deprivation of assets and treats you as if you still had that money, which means you're expected to pay more towards your care than you can afford.
Later still, your bereaved family is faced with a Will containing errors, the resulting confusion compounding their distress and forcing them to seek legal advice. They learn that your Will writer's incompetence has also run up huge tax bills which have taken a significant chunk out of their inheritance.
This may seem like an extreme example, but according to STEP's September 2023 report, Wills and Trusts: Buyer Beware, experiences like these are not uncommon.
Key findings from the report
STEP is a global professional body comprising lawyers, accountants, trustees and other practitioners that help families plan for their futures, which aims to uphold high professional standards in the estate planning sector.
Some of the key findings from their report are as follows:
Mistakes: 79% of respondents have come across cases of Wills with errors.
Lack of transparency on costs: 63% have come across cases where a Will writing company has quoted a fee for writing a Will but then charged additional costs that were not covered within the terms of business.
Incorrect advice: 54% of those surveyed have come across firms making false claims about the Wills they are selling to clients. Of those, 71 people mentioned that advisors had wrongly told their clients that they could avoid care home fees by putting their home and other assets into a trust during their lifetime. Some clients have been advised to gift their house during their lifetime. Both of these are considered to be deliberate deprivation of assets and are ineffective for care assessment which can lead to serious problems.
Increase in inheritance tax bills: A third of respondents had come across cases where incompetence has led to significant tax bills, with examples of tax charges in many instances in the tens or hundreds of thousands of pounds.
Unregulated Will writers: what are the risks?
Cost of preparing the document: Although using a Will writer often appears to be a cheaper option than instructing a lawyer, as the report suggests they are usually not transparent in their fees, or they will quote a starting amount with additional charges that weren't anticipated.
Costs to the estate: Where incorrect Inheritance Tax advice is given, the Will has been drafted incorrectly or it is contested, the resulting costs are payable out of the estate. All these scenarios could be avoided if the correct advice was provided at the time the Will was written.
Later complications: Where a Will is prepared and stored by a Will writer, there can be complications for the family in obtaining the Will on death if they are unable to locate or contact them.
How is LCF different?
Transparent on pricing: Before preparing a Will, we will always assess the work to be carried out and discuss your personal circumstances with you in detail before providing you with a quote, so you won't end up paying more than expected.
Qualified and knowledgeable: We are always up to date with the latest changes in legislation and continuously develop our professional knowledge to ensure that we are advising you correctly. Many of our team have knowledge in specialist areas, which means we can match you with the lawyer most suited to you.
All the solicitors within our Private Client department are either STEP Members, have completed STEP qualifications or are currently enrolled on STEP courses.
Accountable: We are regulated by the Solicitors Regulation Authority (SRA), which lists public information and contact details for all registered solicitors on its website. In the event that a firm ceases trading or is amalgamated, the SRA can usually assist with providing the document or confirming who now holds it.
How can Nicole help you?
Nicole Narey is a solicitor specialising in Wills, Lasting Powers of Attorney and administration of estates. If you would like help drafting a Will or advice on any of the issues raised in this article, you can contact her on 07518 298 643 or ku.oc1701695498.fcl@1701695498yeran1701695498n1701695498.