Bradford's unique Peace Museum is moving to Salts Mill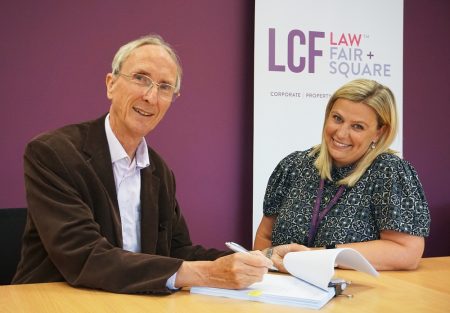 Bradford's Peace Museum is relocating to Salts Mill and will reopen in the UNESCO World Heritage Site of Saltaire next summer.
The Peace Museum was previously based in Piece Hall Yard in Bradford city centre and its expansion will enable it to showcase more of its extensive collection. The move is supported by a £245,651 grant from the National Lottery Heritage Fund.
Property solicitor and head of LCF Law's real estate department, Harriet Thornton advised The Peace Museum on moving to its new premises in Salts Mill. The new museum will open in summer 2024, ahead of the launch of Bradford's 2025 City of Culture year.
The Peace Museum opened in 1998 and is the UK's only museum dedicated to peace. It's full of fascinating artefacts ranging from protest banners, flags and posters that have been used to promote the peace movement over the decades. It also works with schools on projects looking at issues such as conscientious objectors and how animals were used during wars.
Clive Barrett, Chair of Trustees at The Peace Museum, said: "This project will be transformational for The Peace Museum. We're delighted to have received this support thanks to National Lottery players, and so excited to have the opportunity to make the history of peace accessible to everybody.
"This is particularly exciting in light of Bradford receiving City of Culture for 2025, as we'll be able to welcome visitors from all over the world to our brand-new museum in the heart of the district."
Helen Featherstone, Director, England, North at The National Lottery Heritage Fund, said: "By opening their amazing collections in a new home that is renowned for its heritage, local people and visitors from further afield can learn more about the fascinating social history that the museum explores.
"We know that heritage can play a huge role in bringing people together and creating a sense of pride in local communities, and in turn boosting the local economy, and this work by The Peace Museum is sure to be a perfect example of that."
Harriet Thornton said: "It's been a privilege to work with The Peace Museum and help them secure new premises in one of the UK's most famous mill complexes. Its new home will make the museum much more accessible as well as attracting many more visitors and we're looking forward to their launch next summer."