Home
/
Media Centre
/
News
/
Bradford fruit and veg wholesaler is the 'first choice' for Kershaw brothers
Bradford fruit and veg wholesaler is the 'first choice' for Kershaw brothers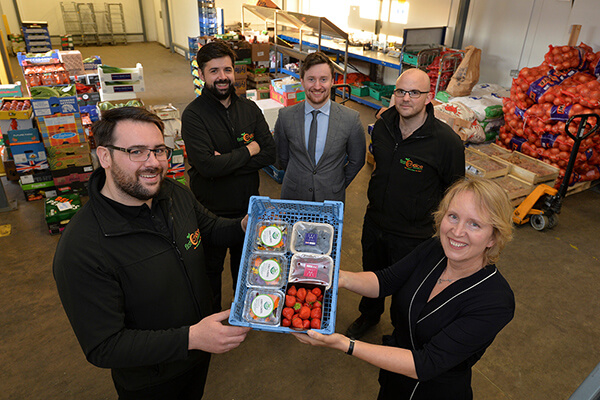 L-R : Joe Kershaw, Tom Kershaw, Will Reynolds, Richard Hinchcliffe, and Cathy Cook.
Two brothers who come from a long line of fruit and vegetable wholesalers, are following the family tradition after acquiring First Choice Naturally Ltd, which is one of Bradford's leading suppliers of fresh produce.
Joe and Tom Kershaw, who were advised on the deal by LCF Law, now plan to expand the footprint of the business across Yorkshire.
The Kershaws have bought a majority share in the business, which employs a team of 15, from husband-and-wife team Trevor and Wanda Hinchcliffe. Their son, Richard, is remaining as a director and shareholder in the business, which will continue to operate from St. James's Wholesale Market on Wakefield Road in Bradford. First Choice Naturally, which was established in 1980, has operated from there since 1985.
Joe said: "My grandfather owned J.W. Swithenbank Ltd, which was run by his four sons. My father later bought the business and operated it as Burbank Produce Ltd for 15 years, before selling it to Total Produce, where my brother and I have worked for the last three years. We felt the time was right to branch out on our own and approached Trevor, who used to work for my grandfather over 40 years ago!"
Tom added: "We have known Trevor for many years, and he's established a fantastic business which supplies more than 2,500 products to catering businesses, schools, retailers, restaurants, bars and nursing homes across West Yorkshire.
"The company sources produce from a global network of suppliers and growers, so is able to offer a fantastic range of seasonal fruit and vegetables throughout the year that is tailored to each individual customer. With a loyal client base and the very best produce, they were the obvious first choice for us."
Cathy Cook, who is a partner within LCF Law's corporate division, said: "Susan Clark, partner and head of corporate at LCF Law, first advised the Kershaw family on the acquisition in 1995 and I subsequently acted for them during the sale of Burbank in 2001. My colleague, Will Reynolds, who went to school with the Kershaw brothers, also worked on this deal.
"In addition, Haines Watts Accountants provided financial guidance and it's been a real pleasure for us all to support the third generation of the same family as they embark upon this exciting new business opportunity."
Joe added: "Our family has always sought professional advice from people we know and trust, which is why we turned to LCF Law and Haines Watts Accountants for this acquisition. Both companies have made the process as straightforward as possible, giving us the time to focus on our plans for First Choice Naturally.
"The wholesale industry has boomed over the last six months, especially as the hospitality industry has reopened, with high demand for quality, fresh produce. We have also seen a big increase in demand for vegan produce, which is an area we're expanding further, and organic produce remains popular, which all offers plenty of opportunities as we take the business forward."
---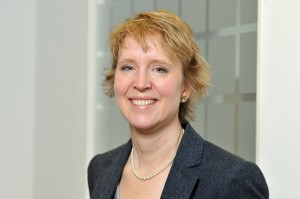 Cathy Cook is a Partner in our Corporate Department and is based in Leeds.
Her clients include owner managed businesses specifically suppliers into the large retailers for whom she has reviewed and drafted terms and conditions, framework agreements and outsourcing agreements.
You can contact Cathy 01132 384 042 or email ku.oc1701639927.fcl@1701639927koocc1701639927