HR Director wins star employee award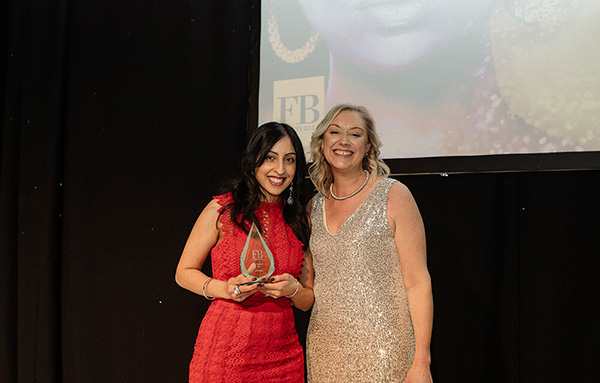 L-R : Kav Sangha  and Lisa Lister
LCF Law's HR director, Kav Sangha, has won the 'Star Employee' award at the Yorkshire Hero Awards.
The awards, which are part of the FB Fashion Ball, provide a unique opportunity to shine a spotlight on excellent and outstanding achievements of both individuals and leading businesses from across Yorkshire.
A collaboration between business and fashion, the popular event has been running for over 20 years.
Managing partner, Simon Stell, said: "Kav has led our work on employee engagement, as well as numerous mental health and wellbeing initiatives across the firm. She is a deserving winner and a real star."
LCF Law was also selected as a finalist in the 'Diversity, Inclusion & Equality' category of The Yorkshire Hero Awards. Andrew Donaldson and Chloe Smillie from the firm both modelled in the awards night fashion show, which took place at New Dock Hall in Leeds.
Kav said: "A heartfelt thank you to all those who voted for me. Being in HR has always been about making a positive difference to the lives of employees, as well as the organisation, and I am overwhelmed to have been awarded for doing what I absolutely love."
Photograph accreditation - Aaron Baxter Photography