Solicitor qualifies as a specialist advisor to the elderly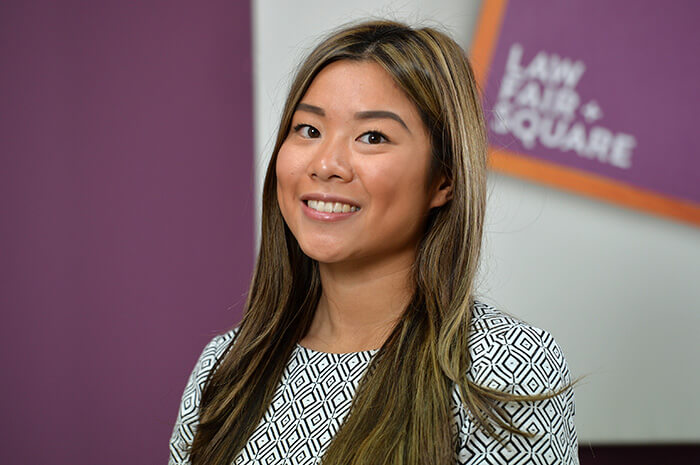 Personal Law solicitor Jennifer Lee has been recognised with a national accredited award for her expertise in supporting older and vulnerable people.
Jennifer has achieved the Older Client Care in Practice (OCCP) Award, which distinguishes lawyers who provide specialist legal care and support to older and vulnerable clients, their families and carers.
Jennifer works closely with individuals and families, helping them to manage their affairs and plan for the future, guiding them through the process of making a Will and advising on Powers of Attorney. She also specialises in probate work, supporting her clients through emotionally difficult times.
Jennifer said: "I like to try and ease the burden and make things as straightforward and as stress-free as possible for my clients. Older and more vulnerable clients often have special requirements that can be complex and life changing. We must consider any potential mental and physical difficulties that might affect them and be a trusted partner – something that this award exemplifies."
To achieve the award, Jennifer completed a stringent assessment, and demonstrated an excellent understanding of the specific needs and considerations required when safeguarding and protecting older clients' interests.
As part of the award Jennifer is now a fully accredited member of SFE (Solicitors for the Elderly), an independent, national organisation of professionals, including solicitors, barristers, and chartered legal executives, committed to providing the highest quality legal advice on specialist areas, such as Wills, Powers of Attorney and elder abuse.
Jennifer is one of three members of the LCF Law team who have achieved the coveted accreditation. They include associate solicitor, Amjed Zaman and partner, Ann Christian.
Lakshmi Turner, chief executive of SFE, said: "We recommend people always use specialist legal advice when planning for later life, and SFE is the gold standard for solicitors and chartered legal executives advising on older client law. The OCCP Award ensures lawyers provide the best advice to older people and their families, guiding them through the different legal processes sensitively."
Personal Law Partner Ann Christian, added: "After becoming an SFE accredited lawyer myself over 10 years ago, I understand what a positive achievement it is and how it benefits clients. Getting the best possible outcome for our clients and understanding their individual needs in great depth is an essential part of what we do and this award is a great way of showcasing Jennifer's expertise in this area."