Home
/
Media Centre
/
News
/
LCF Law sponsorship agreement with Yorkshire & Humberside Family Business Awards
LCF Law sponsorship agreement with Yorkshire & Humberside Family Business Awards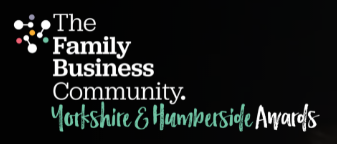 LCF Law is delighted to be sponsoring the construction and engineering category at the Yorkshire and Humberside Family Business Awards, which celebrates the achievements of family businesses from across the region. Taking place on Friday 11th November at Headingley Stadium in Leeds. The awards will honour the best family businesses, as well as their employees in Yorkshire and Humberside.
In addition to the category sponsorship, LCF Law will also be part of the main judging panel and will guest-judge the finalists of the construction and engineering category, which includes visiting the nominees on-site as part of the process.
LCF Law is an independently owned business that acts for several family businesses. Private client lawyer, Haroon Qayum, from LCF Law, said: "Based in Bradford for more than 25 years, and with offices in Leeds, Harrogate and Ilkley, we have acted for several generations of family businesses for many years. We also have longstanding relationships with numerous regional and national construction and engineering companies, and we are looking forward to meeting more of the best through this awards process.
"Our aim is to be the best firm in Yorkshire to work with and to help all our clients to achieve their goals. We always provide practical and valuable advice with clarity and great service and deliver legal services which meet or exceed client expectations. We communicate clearly, listen to our clients and act in accordance with agreed instructions, timescales, and budgets – something that appeals to family businesses in particular.
"Our aim is to make people's lives easier, making the complex simple and enabling our clients to get on with the things that are important to them. Running a family business brings with it a certain set of challenges and opportunities, and we are here to help guide those businesses and the people responsible for their success, with a full range of commercial and personal legal services."
Co-Founder and Director of The Family Business Community, Sue Howorth said: "A big thank you to the team at LCF Law for joining the YHFBAs for the first time. Their experience in dealing with a diverse range of businesses will be a great benefit in the judging process".
Co-Founder and Director of The Family Business Community Dave Clarkson added: "Our sponsors and judges really do make the Awards an outstanding, unique, business awards event. As we are, they feel passionately about raising the profile of family businesses, and celebrating what they achieve for their customers, their employees and the UK's economy.
Our returning co-host for the evening is food writer and presenter Nigel Barden, and we look forward to celebrating at the iconic Headingley Stadium, Leeds."