Corporate
---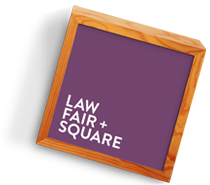 ---
Timing, opportunity and commercial acumen are necessary parts of all commercial transactions. You want lawyers who understand your commercial objectives and work hard to achieve them for you.
Lawyers who look after your interests are essential in all transactions. We employ great corporate lawyers with experience and expertise to help you.
We listen and we get to the heart of the matter to achieve the best outcomes for you.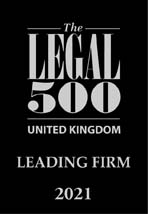 Legal Directory LEGAL 500 (2021 Edition) has this to say about our Corporate and Commercial Team
Practice head Susan Clark , Cathy Cook and Harrogate-based Clementine Duckett also regularly handle M&A, reorganisations and private equity buyouts for owner-managed businesses across the IT, manufacturing, agriculture, retail and real estate sectors. The firm recently acquired Crooks Commercial Solicitors in Wakefield;  partner and corporate specialist Michael Crook is now based in the firm's Bradford office.
Testimonials
'Competent lawyers who guide you through some complex legal issues in a way that makes it accessible to you. We were selling our business and as well as keeping the day job going had to deal with some complex negotiations. Cathy Cook our lead partner kept us calm and was prepared to take time to explain options and made us think about possible implications for the future which we would have not considered without her guidance. We felt like we were in a safe pair of hands.'
'Feels like a very personal service with attention to detail and quick responses- vital during the sale of a business where decisions have to be made quite quickly, especially in the final stages of negotiation. Cathy Cook was outstanding in her support to us. We have had other experiences elsewhere where it just felt like you were one more client. Support staff and lawyers alike treat you with a personal touch that makes you feel like they are focused on you and you are not just one more client. Communication was excellent at all times which was very reassuring, with Cathy willing to hold telephone conferences at fairly short notice where necessary.'
'James Sarjantson impressively grasps the problem at hand with record speed, delivering exceptional counsel balanced with an insightful commercial perspective. It's no coincidence we have consistently reverted to James for his advice and viewpoints across a vast range of often challenging and always unusual legal issues since 2016. '