Challenging a will is no laughing matter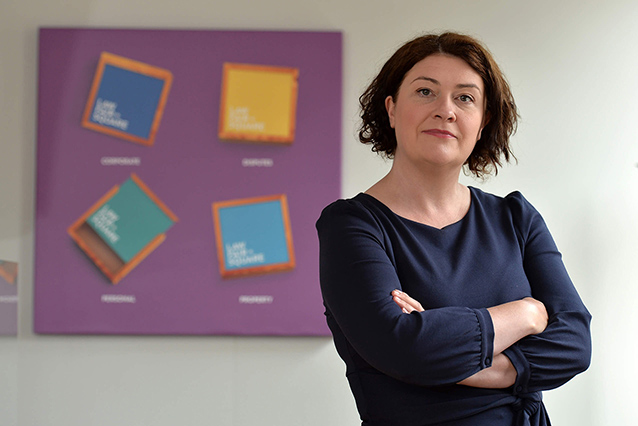 LCF Law are seeing a significant rise in the number of wills being challenged in recent years, with more families than ever before launching legal bids.
Ragan Montgomery, who is a partner at LCF Law, has 20 years' experience specialising in wills, trusts and inheritance disputes. She said: "We have seen a considerable rise in challenges to wills over the last decade, due in part to the change of modern-day family structures. Traditionally, there was an expectation that inheritance would pass to a spouse and then the children, but modern families are often more extended, which can leave expectant beneficiaries disappointed.
"In order to make a will, a person must have mental capacity, and if somebody is affected by a progressive and degenerative disease, like dementia for example, at the time they make a will, this can legally be brought into question."
No laughing matter
A high-profile case making headlines recently, has seen the children of Monty Python comedic legend Terry Jones launch a High Court battle with their late father's widow over the estate that he left her in his will. Terry passed away last year, nine years after his marriage to Swedish clothing designer Anna Soderstrom. His two adult children from his first marriage, have claimed their father's 2016 will, which entitled Ms Soderstrom to his home in Highgate, North London, does not stand. They claim he did not have the mental capacity when he wrote the will, as he was suffering from dementia.
Ragan added: "In this case, Terry Jones' children have launched a legal bid on the basis that Mr Jones did not have mental capacity to make a will due to his progressive illness, and we are seeing more capacity challenges to wills just like this one, as people are living longer, and dementia and other age-related capacity conditions are becoming more common.
"In this case, the Judge will have to decide if Mr Jones had capacity to make a will based on his medical records, possibly using evidence from doctors, who are experts in his condition, and people who knew him at the time the will was made, including the solicitor who prepared the will. If the challenge is successful, any earlier will Mr Jones had made would be the valid will. If he has no earlier will, his estate will pass to family under strict legal rules. The loser in the court proceedings is likely to face a large bill, paying both their own legal costs and the costs of the winners.
"This case highlights the importance of making a will as early as possible in life, ideally before the onset of any diseases that can impact mental capacity. Anyone re-marrying or having more children should always review their will and be as open and honest with its recipients as possible to avoid any future disputes."
What can we do to help?
LCF Law can assist in advising on what to do when faced with the circumstances referred to above.  Ragan, who operates across the UK, holds membership of the Association of Contentious Trust and Probate Specialists (ACTAPS) – something only a handful of legal professionals have achieved in the North of England. She is also a recommended lawyer in both the Legal 500 and Chambers and Partners High Net Worth Guides and an Affiliate Member of STEP Contentious Trusts and Estates Special Interest Groups.   Please contact Ragan Montgomery on 01274 386 595 or email ku.oc1701565839.fcl@1701565839yremo1701565839gtnom1701565839r1701565839 for more information.