Changes announced to the Job Support Scheme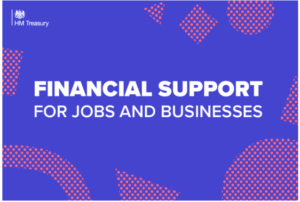 The Chancellor has today announced a change to the Job Support Scheme designed to assist businesses which are struggling due to the ongoing pandemic to retain employees whose jobs are viable in the long term.
Under the original terms of the scheme:
employees were required to work 33% of their normal hours, paid for by the employer;
the Government would pay 33% of the salary which the employee would have earned for the remaining 67% of their normal hours which they have not worked (amounting to 22% of their full time salary);
the employer would be required to pay an additional 33% of wages for the hours not worked (amounting to the same 22% as the Government contribution above);
the employee would forego the remaining 33% of wages for hours not worked.
This would see employers contributing 55% of wages for 33% of hours worked, whilst the employee would receive 77% of wages
Under the updated scheme, employees need only work 20% of their normal hours, and the employer contribution towards wages for the unworked hours has been reduced to 5% (ie. 5% of the remaining 80% of wages.
The Government's maximum contribution will increase to 61.67% of wages for hours not worked, and the employee will continue to receive 73% of wages whilst working only 20% of hours.
This is a significant increase in the level of public funding being provided but it still remains to be seen how popular this will be, as employers will still be required to pay more to employees than the value of the hours actually worked.
Full details of the scheme can be found here on the HM Treasury's website.
If anyone requires further advice on this, or any other matter, please do not hesitate to contact a member of the employment team. Call 0113 2384 041
---
This article was written by Gemma Sherbourne. Gemma is a Senior Associate solicitor in our Employment Law department.
Based in our Leeds office Gemma carries out the full range of employment services, including advising on TUPE and restrictive covenants, performance and sickness absence management, redundancy, disciplinary and grievance procedures and other day to day advice.
Gemma conducts her own advocacy in the employment tribunal and regularly provides training for clients on a range of matters.
Find out how Gemma can help you call 0113 2384 041 or email ku.oc1701986851.fcl@1701986851enruo1701986851brehs1701986851g1701986851