Colin v Cuthbert – How to prevent infringing a trademark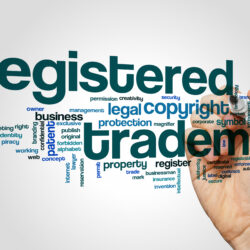 In news that shook children's birthday parties across the nation, M&S have filed an intellectual property claim with the High Court against Aldi, in an effort to protect their "Colin the Caterpillar" cake and to prevent Aldi from producing their rival "Cuthbert the Caterpillar".
M&S and Colin
M&S first started selling "Colin the Caterpillar" in 1990 and claim to have made 15 million sales during Colin's 30 year life span to date. They protected the brand as a UK trade mark in 2008, however, due to Colin's success it did not take long for the imitators to come. At present, the following brands can be purchased on the market in addition to Colin and Cuthbert: "Curly the Caterpillar" (Tesco), "Clyde the Caterpillar" (Asda), "Curious the Caterpillar" (Co-op), "Wiggles the Caterpillar" (Sainsburys) and "Morris the Caterpillar" (which as the name suggests is Morrisons).
Not only do the majority of these cakes have alliterative names, for the most part they are all very similar, given that they are all chocolate Swiss roll sponges with a chocolate covering and decorated with sweets and that they all have a cartoon face that is intended to look like a caterpillar. They also all have near identical packaging with rectangular green boxes covered in cellophane so that you can see the cake within.
Aldi & Cuthbert
It is not clear therefore why M&S are specifically targeting Aldi (especially given that Aldi had stopped selling the cake two months before M&S filed their claim), however M&S have also stated that they have not ruled out pursuing other retailers as well.
One of the arguments M&S are likely to make to the High Court is that consumers could be confused as to the origin of Aldi's Cuthbert cake and wrongly assume that the cake originates from M&S. A problem for M&S is that the marketplace is full of similarly named caterpillar cakes (i.e. children's' chocolate Swiss roll cakes shaped and decorated like a caterpillar). This is a problem for M&S because elements within signs that are descriptive are considered to be incapable of being perceived as a trade mark by consumers. This is due to public policy to keep certain words free for all traders to use in the marketplace.
Consumer Confusion
When a sign contains a descriptive element, in this case "caterpillar", consumers will look to other brand elements to differentiate the cake that they are buying, such as "Colin", "Cuthbert", "Curly", "Clyde", "Wiggles" and "Morris". M&S run the risk that the High Court may look at the differences in the prefixes of the signs and come to the conclusion that there is no risk of consumer confusion. Furthermore, the existence of other caterpillar cakes on the market may mean that the average consumer in the UK is used to seeing similar cakes from other retailers without making the association with M&S. M&S may well have been in a stronger position had they taken action against Aldi (and perhaps some of the other similarly-named caterpillar cakes) much earlier.
Trade Mark Infringement and Passing Off
In addition to trade mark infringement, M&S may also try to claim that Aldi's Cuthbert amounts to "passing off" which is a UK common law offence which can protect any goodwill associated with unregistered rights, including in product appearance. In order to succeed in this, M&S would need to prove that they have goodwill in Colin the Caterpillar and that Aldi's cake constitutes a misrepresentation that damages, or has the potential to damage, this goodwill i.e. through loss of sales if customers opt for Aldi's cake instead.
Aldi have a history of being accused of infringing intellectual property, but have historically emerged relatively unscathed from such disputes. Indeed the previous case of Moroccanoil, may be instructive as to how the M&S case will play out. Moroccanoil brought a "passing off" action against Aldi in 2014 following the launch of Aldi's own argan oil hair product, which was sold in a similar turquoise and orange packaging. However, Aldi's business model ultimately worked against Moroccanoil. Because Aldi stock few big-brand products, preferring instead to stock their own-brands, the Judge found that this would be known to Aldi shoppers who would expect the two products to come from separate companies. In the Morrocanoil case there was a large price discrepancy in the price point between the products (Aldi's product retailed at £4 and the genuine product was £30).It will be interesting to see if the Court reaches a different decision in the "Colin the Caterpillar" case given that there is much less of a discrepancy in the price point of the respective products.
Here to Help
For trade mark advice, please contact either James Sarjantson on 0113 201 0401 or Thomas Taylor on 0113 204 0407.