Do judges have a sense of humour?
Most would assume not. Judges are not renowned for their humour or for having their "finger on the pulse".
The judge who famously asked "who are the Beatles" during the height of Beatlemania may not be representative of the modern judiciary, but the perception still exists.
Unfortunately if you are sued for copyright infringement, you may end up having to rely on the judge's sense of humour to give you a defence.
State of Mind
Since 2014, it has been possible to lawfully use copyright works belonging to another person as the basis for a work of "caricature, parody or pastiche".
Prior to 2014 parodies were potentially copyright infringements just like any other - you may recall the well-known "Newport State of Mind" parody of the (even more well-known) "Empire State of Mind" song by Jay-Z & Alicia Keys, which was taken down from YouTube after the record company EMI threatened legal action.
In order to now be able to benefit from this exception to copyright infringement, your use of the existing (copyright) work must be fair - If your work commercially competes with the existing work, or if the amount of the existing work you have used is unreasonable, your use of the existing work will not be "fair" - and you will not be able to claim that your work is a genuine caricature, parody or pastiche.
Furthermore, your work must constitute both an "expression of humour or mockery" and your work must evoke the existing (copyright) work, while being noticeably different from it.
Humour is subjective
Unfortunately the flexibility of this legislation, which enables a law originating from the EU to be applied at national level taking into account national idiosyncrasies, also means that there is a highly subjective element to it - The court must find the work humorous or satirical in order for it to be considered a parody (and therefore not an infringement of copyright).
Relying on the Court's sense of humour is not where any defendant wants to find itself. Good early advice is therefore essential. If you need to speak to a lawyer with an appropriate sense of humour, contact James.
Here to Help
James Sarjantson can be contacted via telephone on 0113 201 0401 or email ku.oc1701654861.fcl@1701654861nostn1701654861ajras1701654861j1701654861
---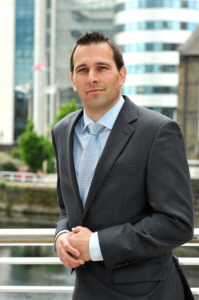 This article was written by James Sarjantson. James is a Partner who has over 15 years' experience in dealing exclusively with Commercial Contracts and Intellectual Property (IP) matters
James' in-depth knowledge and many years of experience in these areas of law enables him to quickly identify the key commercial and legal issues, and to work with his clients to achieve objectives swiftly and cost-effectively.
Find out how James can help you call 0113 201 0401 or ku.oc1701654861.fcl@1701654861nostn1701654861ajras1701654861j1701654861
Disclaimer: This blog is for general information and general interest only. It is not to provide legal advice on any general or specific matter, and no such advice is given. Should you like to discuss the points raised in this article, please do not hesitate to contact the author.