European trade marks – Post-Brexit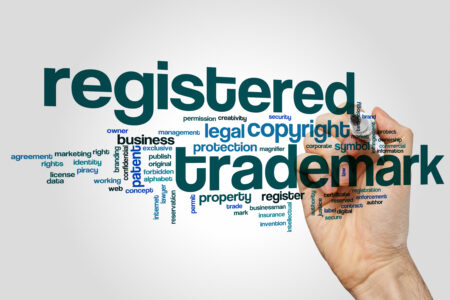 Now that the United Kingdom (UK) has formally left the European Union (EU) after the end of the transition period on 31 December 2021, the impact of Brexit on UK owners of EU trade marks (EUTMs) is now being felt.
Prior to Brexit, many companies and individuals relied upon EUTMs rather than national trade mark registrations for their trade mark protection in Europe (including in the UK). However, as a consequence of the UK ceasing to be an EU member state, EUTMs will no longer provide protection for trade marks in the UK.
In order to protect EUTM owner's rights in the UK, the UK Intellectual Property Office (UKIPO) have automatically created and provided those rights holders with a comparable UK trade mark. The geographical scope of protection enjoyed by an EUTM owner is therefore now technically  the same as before Brexit, it is just that the protection is provided via two separate trademark registrations, rather than one.
The new comparable UK trade mark:
is recorded on the UK trade mark register;
has the same legal status as if the owner had applied for and registered it under UK law;
keeps the original EUTM filing date; and
is a fully independent UK trade mark that can be challenged, assigned, licenced or renewed separately from the original EUTM.
This comparable UK trade mark has been provided free of charge and can be accessed on the UKIPO website. The allocated reference number of the comparable UK trademark uses the last eight digits of the EUTM, prefixed with "UK009".
Renewals
Going forward, holders of both EUTMs and their comparable UK trade mark will have to pay separate renewal fees for (i) each comparable UK trade mark and (ii) the corresponding EUTM. The comparable UK trade mark will retain the existing renewal date of the corresponding EUTM.
The UKIPO will issue a renewal reminder in respect of a comparable UK trade mark which is due to expire more than 6 months after 1 January 2021, and will do so 6 months ahead of the expiry date. However, where the comparable UK trademark expires within 6 months of 1 January 2021, a renewal reminder will be sent on the actual date of expiry, or as soon as practicable thereafter. EUTM owners will then be given another 6 months from the date of the letter to renew the right.
Opt-Out
EUTM owners who are not interested in holding a comparable UK trade mark may opt out of the scheme by submitting a notice to the UKIPO, providing their EUTM number, along with details of any persons with an interest in the EUTM. The notice template which will need to be used to submit an opt-out request is available at www.gov.uk. Opt-out will only be effective if all interested third parties were notified by the EUTM owner of such a request and confirmation has been given to the UKIPO that such action has been taken.
Please note, however, that opting out of UK trade mark protection may not be an option if the comparable UK trade mark has been used in the UK or has been assigned, licensed or subject to another agreement with a third party.
Representatives
Following Brexit, Intellectual Property professionals acting as representatives of EUTM holders must have a place of business in the European Economic Area (EEA) in order to continue acting in that capacity.  If your named representative does not have a place of business in the EEA, the EU Intellectual Property Office (EUIPO) will, going forwards, communicate with EUTM holders directly regarding their EUTM.
EUTM owners will only need to appoint a new EEA-based representative if their EUTM becomes subject to formal proceedings (such as a revocation or invalidity procedure) before the EUIPO. If this happens, the EUIPO will notify them accordingly and invite them to appoint a representative. However, EUTM holders do not need to appoint a new EEA-based representative for simple administrative tasks such as renewal of the EUTM (when it is due for renewal). The vast majority of EUTM holders will therefore not need to appoint a new EEA-based representative.
Here to Help
This note does not intend to cover every trade mark related issue that Brexit creates, and the above points are only a brief summary of the issues covered. For more detailed advice on the impact Brexit has had on your trade mark protection, please contact either James Sarjantson on 0113 201 0401 – ku.oc1701786826.fcl@1701786826nostn1701786826ajras1701786826j1701786826 or Thomas Taylor on 0113 204 0407 – ku.oc1701786826.fcl@1701786826rolya1701786826tt1701786826