New law means furloughed employees get full redundancy payments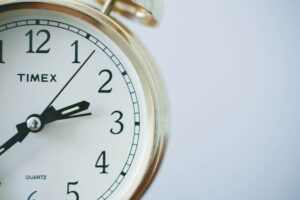 There is a little-known quirk of employment law which says that any employee who has 'normal working hours' and who:
is given notice to terminate; and
is entitled to statutory notice only (or less than one week more than statutory notice);
will be entitled to full pay for that notice period, even where they might otherwise have been entitled to less than full pay for the same period.
For example, if an employee is in receipt of SSP or statutory maternity pay only and is given notice to terminate, even if they do not work during their notice period they will nonetheless be entitled to full pay for the notice period. This would also apply if an employee was 'ready and willing to work' during the notice period but is not provided with any work - for example, if the employee was on furlough leave throughout the notice period.
Whats changed
The Government has confirmed that, as from Friday 31st July, this will also apply to any employee who does NOT have normal working hours and is given notice whilst on furlough leave. Such an employee would, at present, be entitled to pay based on their furlough rate only as their pay would be calculated on average earnings over the last 12 weeks. However, the new law will mean that ANY employee who is entitled to receive statutory notice only will be entitled to full pay for the notice period, regardless of whether they remain on furlough leave, and regardless of whether or not they have normal working hours.
The change will also apply to the calculation of statutory redundancy pay which will need to be calculated based on 'normal' full pay (subject to the statutory cap on a week's pay), rather than the reduced furlough rate or an average of the last 12 weeks' earnings.
Further details of the Government press release can be found here.
Whilst this will be welcome news for employees, it will of course lead to additional costs for employers which will need to be borne in mind when considering redundancies.
If anyone is contemplating redundancies and requires further advice on this, or any other matter, please do not hesitate to contact a member of the employment team. Call 0113 2384 041
---
This article was written by Gemma Sherbourne. Gemma is a Senior Associate solicitor in our Employment Law department.
Based in our Leeds office Gemma carries out the full range of employment services, including advising on TUPE and restrictive covenants, performance and sickness absence management, redundancy, disciplinary and grievance procedures and other day to day advice.
Gemma conducts her own advocacy in the employment tribunal and regularly provides training for clients on a range of matters.
Find out how Gemma can help you call 0113 2384 041 or email ku.oc1701789682.fcl@1701789682enruo1701789682brehs1701789682g1701789682