Hybrid Working – The 'New Normal'?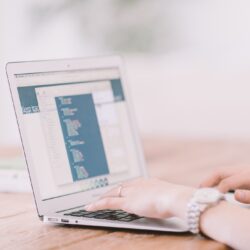 Readers cannot have failed to notice, as highlighted in the recent press, that an increasing number of employers – including many well-known names such as Natwest and PWC – have made public their 'new normal' working arrangements for staff.  In many cases, large employers are now formally granting staff an ability to work where and how they want, whether that is 100% from home, 100% from the office, or (more likely) somewhere in between.
So, what do employers who are proposing to make such changes need to be aware of when putting new flexible/hybrid working policies in place?
Health and Safety
First off, it is important to remember that employers will still retain some health and safety responsibilities when staff are working from home.  Matters such as workstation assessments can be carried out using a variety of online tools to ensure that employees' desks are properly set up, but employers will need to ensure that they then act upon any recommendations following such assessments.  This may well lead to additional costs for employers as whilst laptops and ergonomic keyboards might be relatively easy to transport between home and office (depending on the place in which the employee is working on any given day), additional equipment such as appropriate chairs are unlikely to be quite so portable.
Where electrical equipment is provided for an employee's use – such as a laptop computer – employers will remain responsible for ensuring that such equipment is safe for use. It is sensible to stipulate that one condition of being allowed to work from home is that employees are required to return such equipment to the office upon request for appropriate PAT testing to be carried out, and that any failure to do so when asked may lead to the ability to work from home being suspended.
Throughout the lockdown period, mental health has been at the forefront of many individual's minds, as people have dealt with the impact of the pandemic in different ways and with varying impact on mental health.  As lockdown eases, employees are equally likely to have differing reactions to any requirement to return/not to return to their place of work.  Whilst some may welcome the chance to attend work, others may be more reluctant and may have significant anxieties about doing so.  Equally, there may be some employees for whom the idea of continued working from home may lead to other anxieties and/or depression as a result of the continued lack of face to face contact with colleagues and others outside of their home – particularly where they live alone or have a difficult home life.  Employers would therefore be well advised to maintain any momentum this has gained within their organisations to ensure that mental health remains a focus, both in the immediate return period and for the future.
For those employees working from home, whether on a full or part time basis, recognising and assisting with mental health concerns in employees can be rather more of a challenge for employers who may find it harder to spot any changes.  Employees may find it easier to become disengaged and /or may find themselves working longer hours and coming under increasing levels of stress of which employers may not be aware.  In addition, employees who have difficult home lives may feel more trapped and become unable to cope.  Most people will be aware of the increase in domestic violence during the lockdown period, and for those employees who continue to work from home this may continue even when lockdown ends.
It is therefore vital that home working policies take account of these difficulties, take steps to ensure that employees' well being remains at the forefront of employers' minds and ensure that chains of communication remain strong, regardless of physical distance.
Contractual terms
Consideration should be given to whether it is intended that any change to working arrangements should be a permanent contractual change, or whether this is intended to be a more 'fluid' and discretionary measure.  Even where a change is intended to be offered only on a discretionary basis, employers should be aware of the possibility that such changes could, nonetheless, become implied terms of the contract as a result of 'custom and practice'.  If the changes are, or become, contractual entitlements, this may of course make it more difficult to make any further changes to these terms in the future, and employers should therefore carefully consider any changes which are made to ensure that they do not, so far as possible, become unworkable or cause problems in the future.
Employees should be made aware where any change is intended to be on a discretionary basis, and employers should make clear the likely reasons why such permission may be withdrawn – such as where there are any disciplinary or performance concerns, or where the arrangement is abused or misused.
Other leave
It may be sensible to make clear in any policies that working from home should not be used as an alternative to other leave arrangements where these are more appropriate.  For example, employees should be reminded that if they are unfit for work due to ill health, they should take the necessary time to rest and recuperate.  Whilst some employees may be able to continue to work from home whilst otherwise unable to attend work – for example, following a positive covid test which means they need to self-isolate but where the employee is feeling well – if an employee is genuinely unwell they should not continue to work from home and should instead follow the normal sickness absence procedures to report any inability to 'attend' work.
In addition, it is worth reminding all staff that home working arrangement are not designed as an alternative to having appropriate childcare in place.  Employees should ensure that they have appropriate arrangements in place for childcare – or indeed, to cover other caring responsibilities – so that when they are working from home they are not disturbed or distracted by such caring responsibilities, as would be the case if they were working in the office.
That said, there may be times where employees can work from home whilst looking after children/ carrying out other caring responsibilities on a temporary basis, for example if the family was required to isolate following positive covid tests, or where a child is unexpectedly sent home from school due to ill health.  In this example, it may not be possible to arrange for alternative childcare, and the employer may be happy for the employee to continue to work from home whilst caring for their children on a temporary basis.  However, if this is not possible due to the nature of the role/the age of the children/nature of the dependant's ill health, it may be that the employee will need to take an alternative form of leave, such as sick leave (if eligible), time off for dependants or parental leave.
Monitoring
One question which troubles many employers is how they can effectively monitor their employees' performance when they are working wholly, or mainly, from home?  In some cases, where it is possible to measure input via online systems such as time recording, or to monitor output such as number of calls made, or pieces of work produced, this may not be a difficult task.  However, there will no doubt be many professions/ roles where this is not so easy.  Even where time spent working can be monitored, it may still be difficult to assess quality and there may be concerns over effective supervision and potential claims which may arise if work is not carried out to the correct standard.
All employers would therefore be well advised to consider these difficulties in relation to all roles when determining whether, and to what extent, they may be carried out from home.  Where roles have been operating from home throughout lockdown, it is likely to be much more difficult to justify a refusal to allow home working – at least on a part time basis – unless an employer is able to produce evidence of any difficulties that may have been caused/problems that may have arisen as a result of homeworking over the last year.  This may be more difficult  where the 'problem' is something intangible, such as team morale and relationships, or where it is a case of showing that someone has not achieved the levels of competence that might otherwise have been expected, had they been in the workplace and able to learn more effectively.  However, these matters should nonetheless be considered, and evidence gathered (where possible) if employers are planning to insist on office working and are likely to face resistance to such arrangements.
As regards monitoring of telephone/email/internet usage, the same rules apply whether employees are working in the office or at home. Policies should be clear as to what monitoring will take place and the reasons for it, and this monitoring should not go further than is necessary for an employer's legitimate business interests.  Employers should ensure that employees are made aware that they should have no expectation of privacy in email communications if monitoring is to take place and should be reminded of any acceptable use policies regarding work systems and equipment.
Security and data protection
Employers will be subject to the same requirements relating to data protection, whether staff are working in the office or at home.  It would be sensible to take the opportunity to review policies and procedures and to ensure that strict levels of data security can be adhered to, regardless of the working environment.  For example, just a few points employers should consider:
Secure storage arrangements should be in place for any hard copy documents taken home, particularly where these contain sensitive personal data;
Accessibility of computer systems – all systems should be password protected, left locked when unattended and should not be accessed by any other person living with the employee for any reasons;
Confidential information should be disposed of in the correct way, including arrangements for secure destruction where required;
Employees should be reminded of the requirement and systems to report any data breach which takes place whether in the workplace or at home;
Any additional monitoring which is to be carried out by employers (as mentioned above) may necessitate an update to an employer's data protection policy/ employee privacy notice and this should be considered and updated as appropriate.
This is by no means an exhaustive list, and it would be wise for employers to review their internal policies and procedures to ensure that they remain fit for purpose in this 'new normal'.
Conclusion
Going forwards, it seems likely that most employees will expect at least some degree of flexibility in their working arrangements, if the position allows.  Hybrid working is likely to be here to stay and, given the potential benefits and costs savings due to a reduced need for office space, as well as the need to attract and retain staff, employers would be well advised to consider their personal stance on such 'hybrid working' arrangements now and to put appropriate policies and procedures in place.
Find out how Gemma Sherbourne can help you call 0113 2384 041  or email ku.oc1701791318.fcl@1701791318enruo1701791318brehs1701791318g1701791318