LCF wins landmark legal case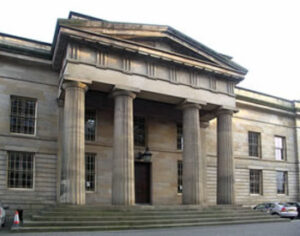 LCF Law, has secured victory in a landmark legal case, heard at Newcastle Moot Hall Courthouse (pictured right) it has set a new precedent in insolvency law.
The judgement in the Pillmoor v Miah case reviews all previous case law in this complex area, and confirms that without exceptional circumstances, or an 'express agreement' or evidence of financial contribution towards a solely owned property, a spouse is unable to claim an interest in a matrimonial home when they are not registered on the legal title as a co-owner.
Trustee in Bankruptcy
LCF Law, was instructed by Mr Alec Pillmoor, from RSM, in his capacity as the Trustee in Bankruptcy for Mr Mohammed Miah - a businessman from the North East. Mr Miah's wife of almost 40 years, who was not registered as a co-owner on the title of the family home, and had not contributed to the purchase of the property, claimed she was entitled to half the property's value.
Partner and insolvency specialist, Jo Barnes, explained: "The matter was first heard at the County Court in Sunderland and the Judge found that Mr Miah's wife was entitled to a 50% interest in the property. We appealed the decision on the basis that the Court had adopted the wrong legal approach in determining the ownership of the property and the Appeal Court overturned the decision, ruling that Mr Miah's wife did not have a beneficial interest in the property and was not entitled to claim an interest."
The burden was put on Mr Miah's wife to establish that she had an interest in the property and to prove this, she needed to produce evidence of either an express agreement between her and her husband or demonstrate exceptional circumstances. The Appeal Court held that no such evidence had been presented, and that a long and happy marriage, or the property being bought as the family home, were not sufficient in themselves.
Insufficient Evidence
The Appeal Court also found that the Judge at the first hearing had made an evidential leap, because the evidence presented by Mr Miah's wife was insufficient to justify a financial interest in the family home. Ms Barnes added: "The Appeal Judge found that whilst a long marriage may indicate affection between the couple, it did not give any indication about how they intended to own their assets. In addition, the fact that Mr Miah's wife had left financial matters to her husband to handle was taken as evidence that there was no specific discussion about beneficial ownership of the property.
"The case shows that, where the marital home is registered in one name only, it is not sufficient to point to a long and successful marriage as evidence of an intention to share ownership. The ruling clarifies exactly where the law stands and is an important case because it establishes when, and in what circumstances, an interest in a solely owned property can be claimed by a spouse. It is a significant ruling and one that has been very interesting to have been involved with."
Clarity
Alec Pillmoor, head of personal insolvency at RSM said: "We are pleased that the Appeal Court has given clarity on this complex area. The law now states very clearly what is required to demonstrate entitlement to a beneficial interest in a property. If not named on the deeds, a spouse or partner needs to provide evidence of an express agreement. It is important to ensure all documentation is in place before it becomes too late."
Jo Barnes specialises in both corporate insolvency, acting for liquidators and administrators, and personal insolvency, acting for individuals and trustees. She also deals with individual voluntary arrangements (IVA's) and company voluntary arrangements (CVA's), winding up petitions and statutory demands. She also has extensive litigation experience.
Here to Help
Jo Barnes can be contacted via telephone on 0113 238 4043 or email ku.oc1701980803.fcl@1701980803senra1701980803bj1701980803
---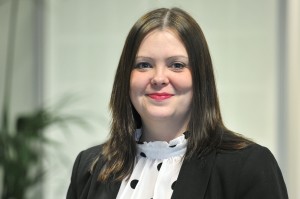 Jo Barnes handles cases involving Corporate Insolvency; Acting for Liquidators or Administrators in dealing with all issues of corporate Bankruptcy & insolvency such as directors misfeasance claims, share transfers, void dispositions, preference claims.
Find out how Jo can help you call 0113 238 4043 or ku.oc1701980803.fcl@1701980803senra1701980803bj1701980803