Mara Gosling joins LCF Law's insolvency and corporate recovery team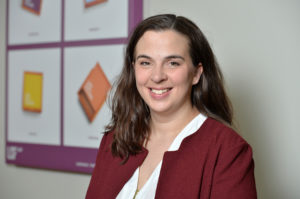 Experienced insolvency and business recovery solicitor, Mara Gosling has joined LCF Law's Insolvency and Corporate Recovery team as an associate solicitor in the firm's Leeds city centre office.
In her new role, Mara is advising insolvency practitioners, businesses and financial institutions, as well as individuals and company directors, on all aspects of insolvency, business recovery and bankruptcy.
She previously spent eight years at Keebles, where she trained and qualified, before working at two other specialist Leeds based law firms.
Mara said: "This move gave me an opportunity to join a well-established Yorkshire based firm that works for all types of clients across every area of insolvency and business recovery. LCF Law's insolvency partner, Jo Barnes is also well-recognised within the industry, which added to the role's appeal.
"In addition, the company has a strong reputation throughout the industry and is on an expansion drive, which all combined to make this an exciting career move for me."
Simon Stell, managing partner , said: "Mara has a strong track record and plenty of experience, so we're delighted to welcome her into our busy disputes team in Leeds. The department has grown significantly over the last two years, after seeing a sustained uplift in demand for our services, and there's no doubt that Mara's appointment will further enhance the level of service and expertise that we offer our clients."
This month, LCF Law, which provides a full range of corporate and personal legal services, will expand its Leeds city centre office into 6,000 sq ft of newly refurbished space at 33 Park Place. The new premises will accommodate 60 of LCF Law's team, with lawyers and support staff moving from the firm's existing Leeds city centre office on Sovereign Street