Redundancy Procedures – a reminder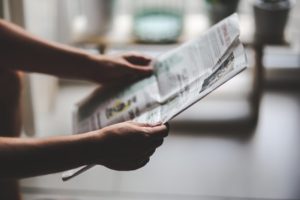 As news reports this week confirm that the UK has now officially entered into a period of recession, we are seeing the biggest fall in employment levels in over a decade.
Last week's news also confirmed a significant increase in the number of proposed redundancy processes being reported to the Secretary of State for Business, Energy and Industrial Strategy (meaning at least 20 redundancies were proposed in one establishment).
Given this, we thought it helpful to provide a brief reminder of employers' obligations when proposing redundancies.
If you are proposing

20 or more

redundancies within a 90 day period in one establishment, an HR1 must be submitted to the Secretary of State at least 30 days (for 20+ redundancies) or 45 days (for 100+ redundancies) before the first redundancy takes effect. It is an offence not to submit the HR1, which can lead on conviction to an unlimited fine for which the Directors will be personally liable;
When proposing 20 or more redundancies, there is an obligation to undertake collective consultation with employee representatives as well as individual consultation. This would be with either a recognised union or representatives elected for the purposes of consultation. If you don't already have employee representatives or a recognised trade union (noting that you will need to ensure that all sections of the workforce are appropriately represented), you will need to arrange for an election process to take place;
Any employee with over 2 years' service

will be entitled to a statutory redundancy payment, calculated based on age and length of service and based on a week's pay. A week's pay for these purposes should be calculated based on the pay an employee would have received had they been at work, even where that employee has been or remains on furlough leave, although it will be capped at £538 per week;

Written confirmation should be given to any employee who is made redundant setting out how the statutory redundancy payment has been calculated. Failure to do so is an offence which can lead to conviction and a fine;
All employees will be entitled to statutory or contractual notice - whichever is the longer. Notice pay should be calculated based on the pay the employee would have received had they been at work - even where the employee is on furlough leave during the notice period;

A

fair consultation process

should be followed for all employees, including where appropriate a fair selection process.
If you are an employer contemplating redundancies and are unsure about any of the above, or any other aspect of the process, please contact us. We would be delighted to provide advice on your legal obligations and to provide any other assistance you might need.
If anyone is contemplating redundancies and requires further advice on this, or any other matter, please do not hesitate to contact a member of the employment team. Call 0113 2384 041
---
This article was written by Gemma Sherbourne. Gemma is a Senior Associate solicitor in our Employment Law department.
Based in our Leeds office Gemma carries out the full range of employment services, including advising on TUPE and restrictive covenants, performance and sickness absence management, redundancy, disciplinary and grievance procedures and other day to day advice.
Gemma conducts her own advocacy in the employment tribunal and regularly provides training for clients on a range of matters.
Find out how Gemma can help you call 0113 2384 041 or email ku.oc1701761057.fcl@1701761057enruo1701761057brehs1701761057g1701761057